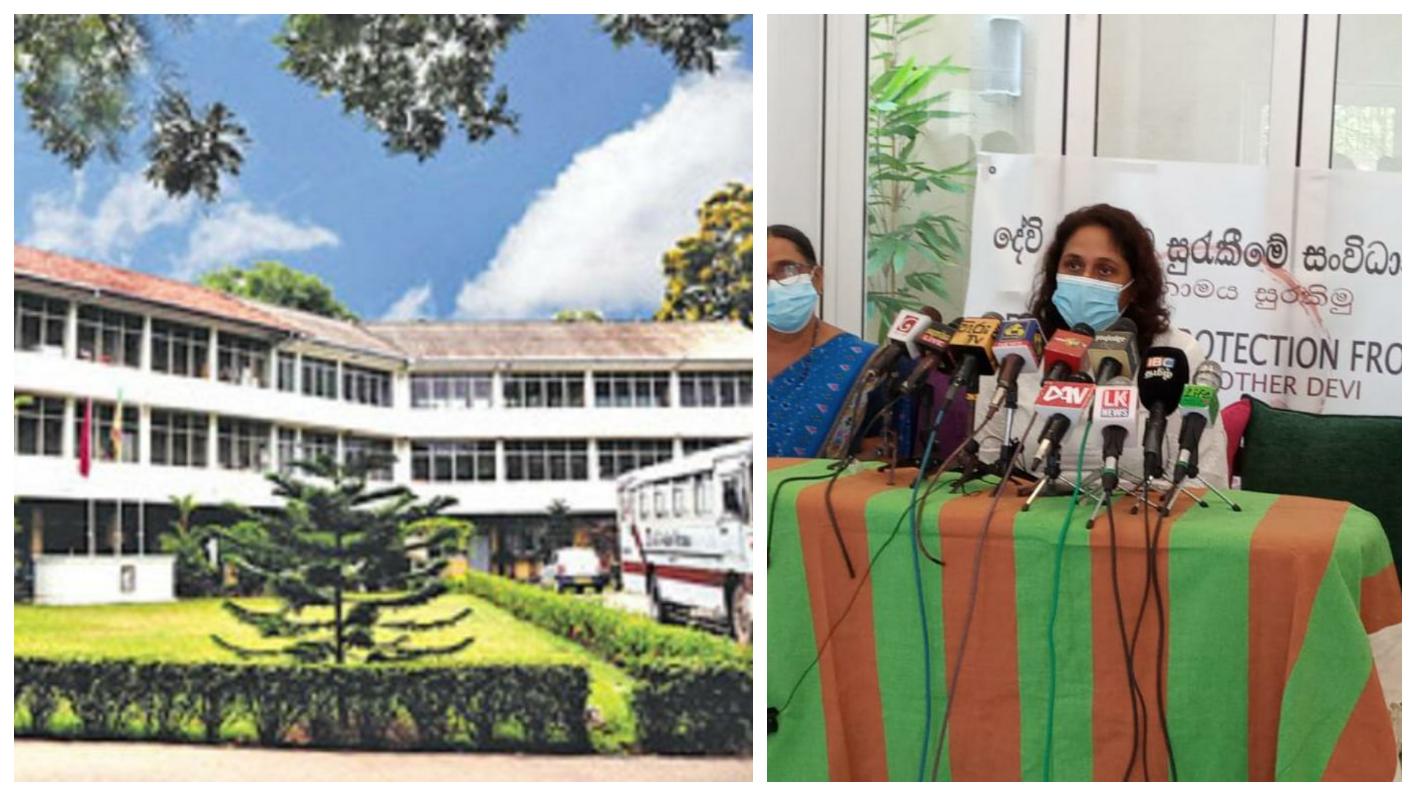 A collective of past Principals, teachers and pupils of Devi Balika Vidyalaya in Colombo have raised concerns over a decision to shift the school's GCE Advanced Level science and math sections to the Sri Vijerama Maha Vidyalaya in Nugegoda.
The past principals, teachers and students claim there are moves to shift the science and math sections of the school to Nugegoda by July, in the name of developing both schools.
However, they raised concerns, stating that the decision forecasts suspicious plans to shift the entire school to vacate the prime land at the heart of Colombo.
Full Statement:
A collective of past Principals, teachers and pupils of Devi Balika Vidyalaya, comprising senior academics, lawyers, doctors and other professionals, yesterday (May 2, 2021), jointly voiced concerns over the hasty moves spearheaded by certain individuals with vested interests to shift the A/L Science and Maths sections to Sri Wijerama Maha Vidyalaya in Nugegoda without any consultations with stakeholders.
Dr. Dayani Panagoda, attorney-at-law and President of the Devi Balika Protection Front, with past Principals and teachers, disclosed at a press conference yesterday, the details of moves to merge Devi Balika Vidyalaya's Science and Maths streams with Sri Wijerama Maha Vidyalaya in Nugegoda, in the name of developing the two schools, forecasting suspicious plans to shift the entire school to vacate the prime land at the heart of Colombo.
Devi Balika Vidyalaya, considered a leading school with a high academic performance, was established in 1953 to promote science education for girls. Since then, the school has produced a number of pioneers in the country, such as the first female engineer, first Survey General, first Public Trustee etc. followed by many who have excelled in their respective fields and gained recognition locally and internationally. The brand of Devi Balika was thus created owing to the hard work of students, teachers and principals.
"The school has always focused on quality rather than quantity. Relocating the science stream to accommodate more students would result in chaos as it would be impossible for one principal to manage two schools about 10 kilometers apart and would give lesser individual attention for students," said Past Principal Kalyani Lakshman, joining the press conference.
"We are not against improving underdeveloped schools. Philanthropists can, by all means, provide funds to our school and we would be grateful. However, we would accept it on the condition that we develop our school within the same premises as we have vacant space to construct more buildings. It does not make sense for our science section to move to another school. Why is our school chosen for this and not any other school that actually needs funds. There are many other schools struggling to survive. Why are philanthropists eyeing this school? This leads us to believe that there are vested interests," said past Principal Jayanthi Pinnagoda.
Furthermore, Dr. Panagoda pointed out that should philanthropists provide funds, this has to go through the proper channels; through the education authorities, the Treasury and the School Development Committee. So far, none of these channels have been used and actions are taken in an ad hoc manner.
"We are for inclusive education. We say that not only girls, but boys too should be given the opportunity to further science education. But no one should be allowed to compromise the quality of a well-established school. Devi Balika has an identity of its own. Should the shifting plans go ahead, what would be the state of the five state-of-the-art science laboratories provided by the Mahindyodaya program," past teacher Indrani Hettiarachchi questioned.
The Devi Balika Protection Front vehemently condemns this lack of transparency set in motion with the involvement of a business tycoon. The movement suspects that the untimely move that comes in the guise of development is eyeing the prime location where the school is currently located. The Front requests His Excellency the President and the public's support to defeat this move to protect the right to education of all children. Should this move succeed, it would create a ripple effect threating the existence of other government schools in Colombo's prime lands, leaving student populations of leading schools in a dire and uncertain state.
Ends-