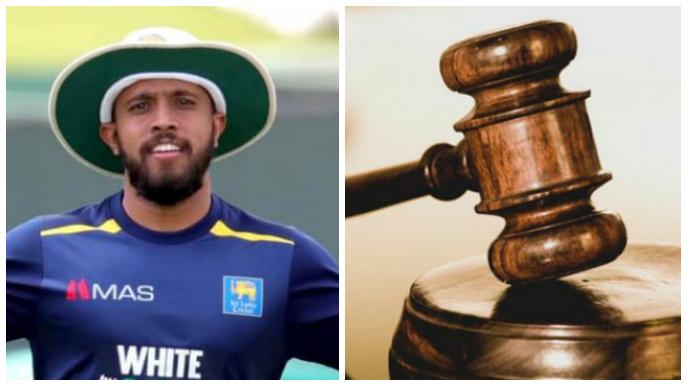 The District Court of Colombo today issued an enjoining order against a Newspaper preventing it from publishing defamatory articles against Sri Lankan cricketer Kusal Mendis.
Mendis has filed a petition seeking damages of Rs. 600 million for defamation and an injunction to restrain defamatory publications.
Mendis submitted to Court that the Defendants had published several defamatory articles specifically on 26th March 2021 and 16th April 2021 against him referring to matters of the motor traffic accident which he had been involved in.
Additional District Judge of Colombo, Sandun Vitana pursuant to hearing the Counsel for the Plaintiff, issued an enjoining order preventing the Defendants from publishing defamatory articles against the Plaintiff in the manner set out and a Notice of Interim Injunction and summons were also issued.
Kusal Mendis, was represented by Counsel Nishan Sydney Premathiratne with Attorneys-at-Law Pravi Karunaratne and Krishan Fernandopulle on the instructions of Sanjay Fonseka.
Through the plaint, it was set out that the Defendants had been continuously attempting to derogate and tarnish the reputation of Kusal Mendis stating that the player was involved in a 'hit and run' accident and had attempted to portray that he is a person of immoral behavior, who has influenced the Police to get away from law.
The case will be taken up in Court again on the 19th of May 2021 for the Defendants to appear and be represented in Court. (NewsWire)