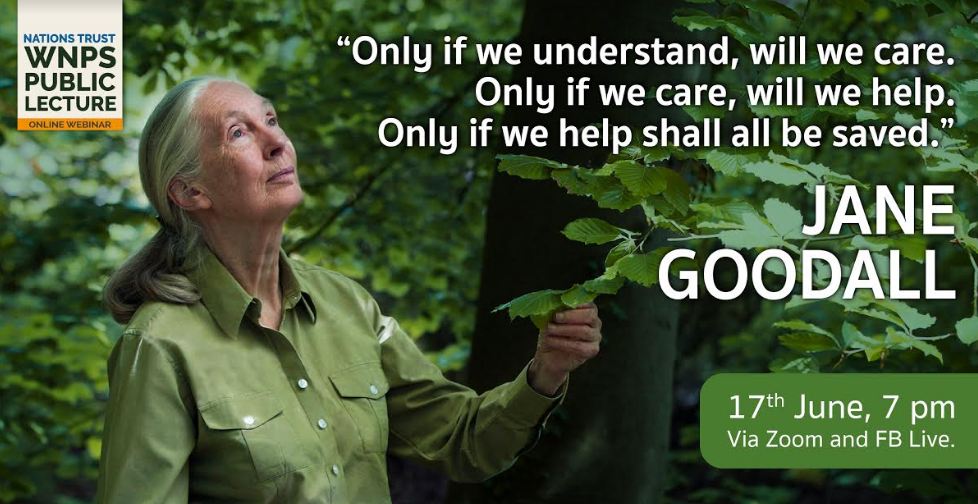 "You cannot get through a single day without having an impact on the world around you. What you do makes a difference, and you have to decide what kind of difference you want to make." 
Dr Jane Goodall – the legendary scientist, conservationist and humanitarian, was named a UN Messenger of Peace in 2002, honoring her for a remarkable career that demonstrated her "dedication to what is best in mankind."
Jane Goodall needs no introduction in the conservation world – through detailed observations of chimpanzee behavior in Gombe National Park in Tanzania in the '60s, she revolutionized what it means to be human and challenged conventional theories held at the time, including tool use by chimpanzees and that chimpanzees are omnivores, not herbivores and have complex emotional lives and social constructs.
At heart she has always been a primatologist and it was her love for apes that thrust her career into conservation, in an effort to help protect their habitat and to preserve Earth for all species.
In 1977, she founded the Jane Goodall Institute to ensure that her vision and life's work continue to mobilize the collective power of individual action to save the natural world we all share. Jane Goodall's Roots & Shoots program for youth which began in 1991 has inspired millions of young people around the world and focuses on empowering young people to care for the world they inherit. Today the Roots & Shoots program is flourishing in over 100 countries. "Through Roots & Shoots, participants identify and address problems in their communities, while becoming the compassionate citizens that our planet needs."
Dr. Goodall has received many awards and honorary degrees, authored many books for adults and children and been featured in numerous documentaries and films.  She is currently working virtually from her family home in Bournemouth, UK during the pandemic.
The WNPS invites you all to join us at 7 pm on 17 June 2021 via Zoom, for the June Public Lecture by the legendary Dr Jane Goodall. The WNPS Public Lecture series is hosted in collaboration with our longtime sponsors – Nations Trust Bank (NTB).
17th June 7 pm via Zoom and FB Live
Please register online https://forms.gle/8esbeh7SXbKdGuAK6