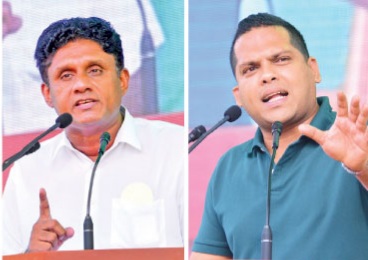 Samagi Jana Balawegaya (SJB) MP Harin Fernando has slammed party members for holding a vote of confidence on SJB and Opposition leader MP Sajith Premadasa.
A group of SJB members are reported to have convened on Monday (07) during which they had passed a vote of confidence on MP Premadasa.
Commenting on the incident, MP Harin Fernando told reporters that it must be investigated as to who initiated the vote.
"It was a foolish act. My leader is Sajith Premadasa and what is the need for a confidence vote to prove it. We need to ask those who did it why they did it. If I was there I would have questioned them," he added. (NewsWire)
(NewsWire)