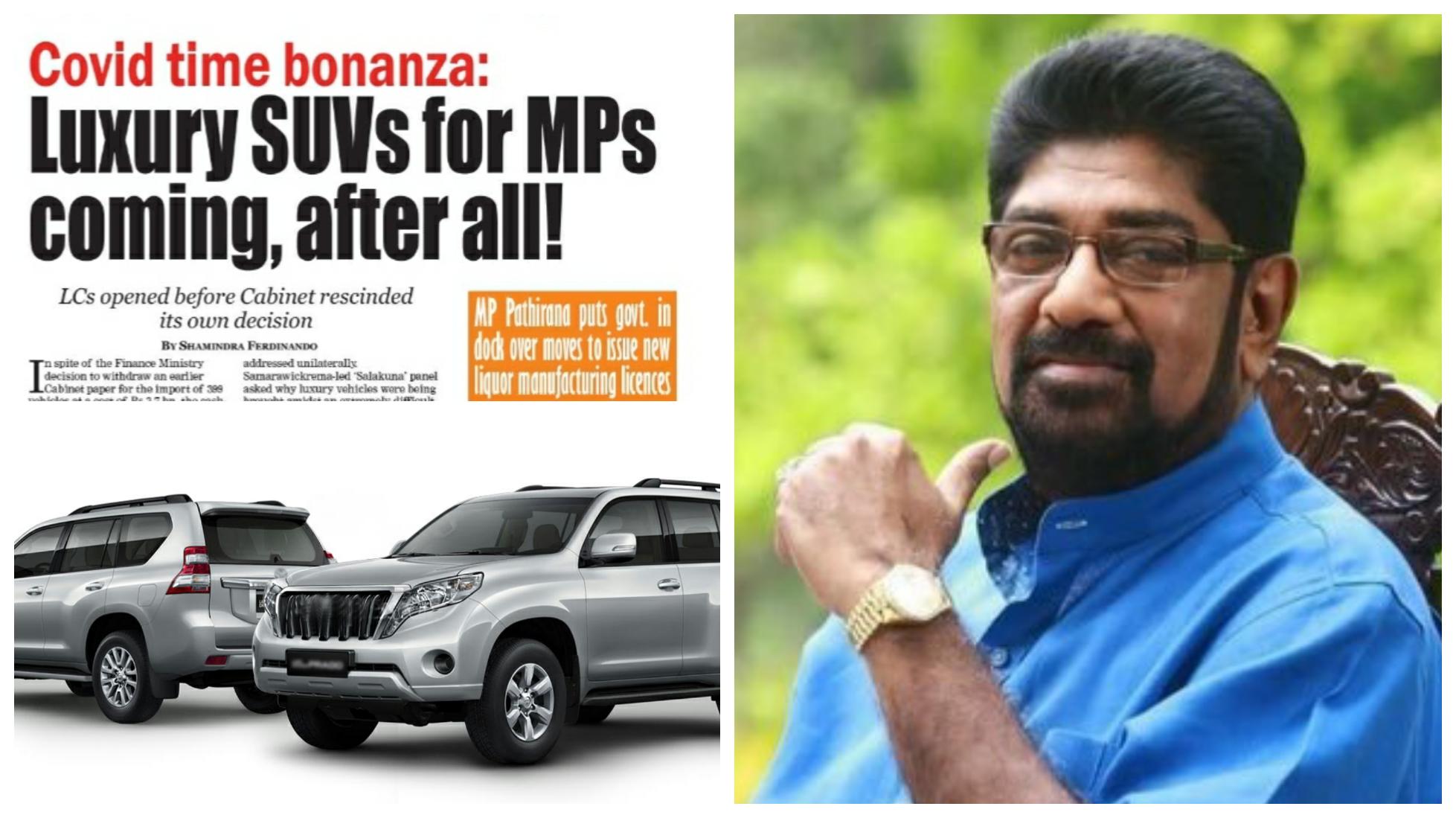 Cabinet co-spokesman Minister Keheliya Rambukwella has issued a clarification on his recent statement pertaining to the importation of luxury vehicles for Parliamentarians, stating that the process has been halted.
The Island had reported that "in spite of the Finance Ministry decision to withdraw an earlier Cabinet paper for the import of 399 vehicles at a cost of Rs 3.7 bn, the cash-strapped Government was not in a position to unilaterally cancel what Media Minister and co-Cabinet spokesperson Keheliya Rambukwella called a tripartite transaction."
The report further claimed that the Minister said so in response to Hiru presenter Chamuditha Samarawickrema's last query on the live 'Salakuna' TV programme around midnight on Monday (7).
Responding to the report, Minister Rambukwella clarified that a gross misrepresentation has been made of his statement, adding that he had only provided an explanation of the process following the decision by the Prime Minister and the Cabinet to halt the order to import vehicles.
Minister Rambukwella further said his explanation was regarding the process that followed the decision to halt the said imports.
He added that both the Finance Ministry and the Treasury have now successfully concluded the negotiations regarding the Letters of Credit (LC) with the bank and the manufacturer.
The Cabinet co-spokesman said both parties have now agreed to the request made by the Government to halt the importation of the luxury vehicles. (NewsWire)