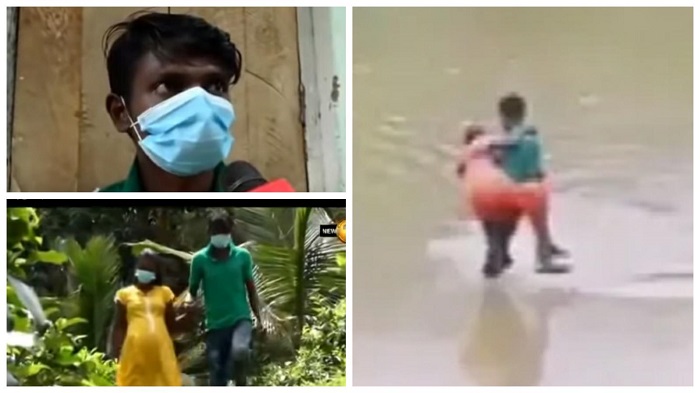 A man from Podikandu Estate in Hiniduma, Galle has braved the floods to ensure that his 08-months pregnant wife receives necessary treatment.
The man is said to have walked nearly 20 km to the Udugama Hospital, carrying his wife in his arms through floodwaters.
The areas in and around his residence and the way leading to the hospital are reported to have been inundated due to the heavy showers experienced in Galle. 
An interview conducted by Sirasa News First with the couple is below. (NewsWire)