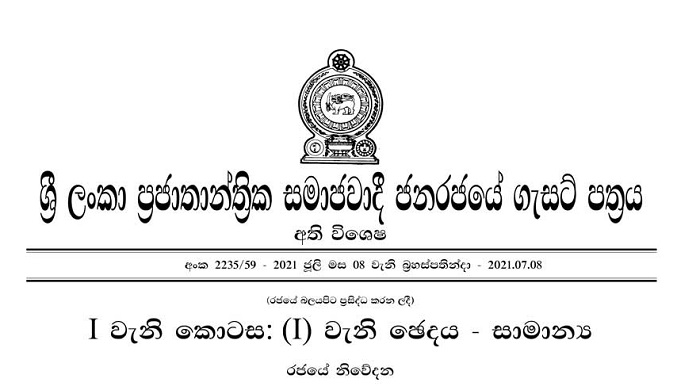 A Gazette notification has been issued with amendments pertaining to the newly established Ministry of Economic Policies and Plan Implementation, and the Ministry of Finance.
As per the Gazette, the amendments are with regard to the institutional and legal frameworks of the two Ministries.
Several institutions, including the Central Cultural Fund, which were allocated to Minister Basil Rajapaksa yesterday have now been moved to Prime Minister Mahinda Rajapaksa under the new gazette.
New Parliament member Basil Rajapaksa was yesterday sworn in as the Minister of Finance, taking over the Ministry from Prime Minister Mahinda Rajapaksa. 
Meanwhile, Prime Minister Rajapaksa was allocated the newly established Ministry of  Economic Policies and Plan Implementation. (NewsWire)