Want to indulge and plunge into a sawan of delicious biriyani? Foodwire helps you find biriyani sawans for family, friends and celebrating anything with food.
Biryani originated among the Muslims of the Indian subcontinent. It is made with Indian spices, rice, and various meat and sometimes, in addition, eggs or vegetables such as potatoes in certain regional varieties.
This food is popular in the Indian subcontinent, as well as among its diaspora. Its prepared in other regions such as parts of Afghanistan, Iran and Iraq.
06 Galle Caterers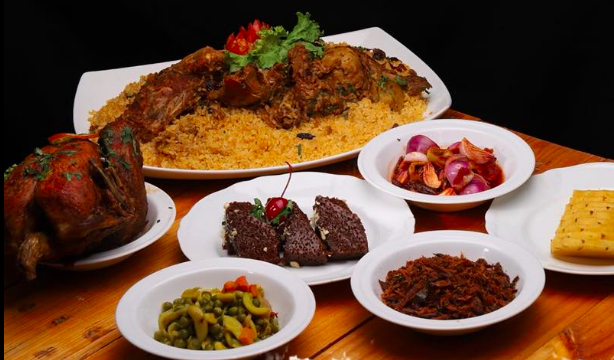 One of the oldest and well-known in the Dehiwela and Wellawatte community for its delicious biriyani sawans available, the chicken and mutton biriyanis are the most common orders.  And the watalappam is a must-try for the dessert delight.
Price: Rs 4,750 upwards
https://www.facebook.com/GalleCaterers
Location: Kadawatha Rd, Colombo
Telephone: 0114 949 222
05 Chola Indian Restaurant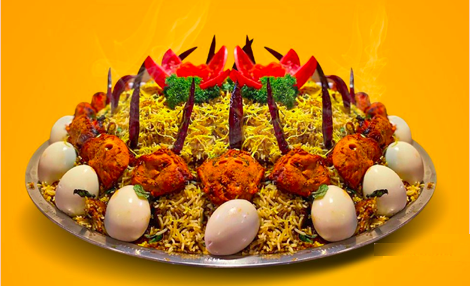 One of the most popular Indian restaurants in Colombo, Chola Indian Restaurant different kinds of sawans, and during the festivals, it's packed with orders. The chicken tikka, mutton and prawn. Each of these sawans is sharable among six to eight people and includes your preferred meat, Raita, Gravy, Green Salad, Gulab Jamun (6pc) and Eggs.
Price: Rs 5,500 upwards
https://www.facebook.com/CholaRest
Location: Lily Ave, Colombo 6.
Telephone :0114 363 118
04 Dindugal Thalappakatti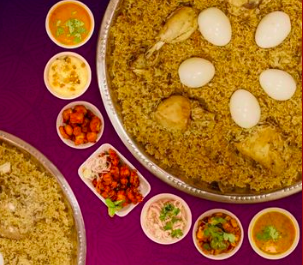 Dindugal Thalappakatti a well known Indian Restaurant chain that specialises in uniquely prepared biryanis using a special blend of spices. Still a newbie amongst the others, but they have  successfully managed to capture all biryani lovers hearts. These sawans are accompanied by various delicacies for delight.  It can serve up to 6 – 8 people. They also have a vegetarian option.
Price: Rs 5,400 upwards
https://www.facebook.com/thalappakatti.srilanka
Location: De Fonseka Place, Colombo 4
Telephone: 0114 878 787
03 Sulthan Palace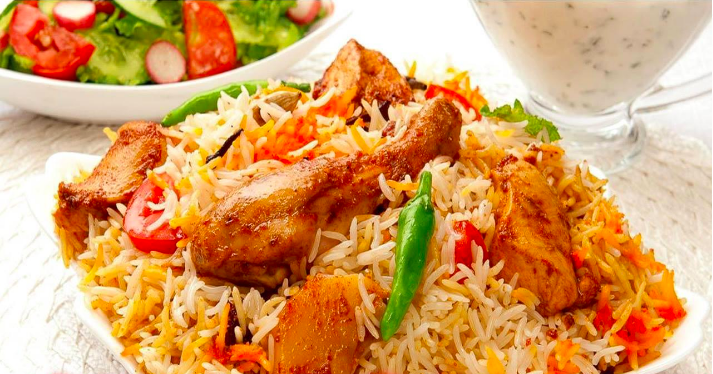 An oldie but a goodie. The chicken sawan, and like other sawans is a must-try. Its served with one whole roast chicken, chicken Masala curry, raitha and also a big portion of watalappan. The sawans here are considered the best.
Price: Rs 4,000 upwards
https://www.facebook.com/SulthanPalace
Location: Dr C.W.W Kannangara Mawatha, Colombo 7
Telephone: 0115 639 919
02 Big Bite Biriyani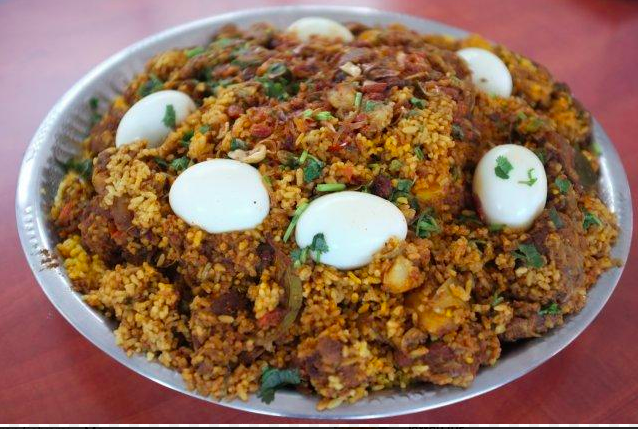 Another place that serves sawans, and has been doing the sawan serving is the Big Bite Biriyani. The biriyani here has flavours of Pakistan seeping through every bite. The mutton, chicken, beef & bbq chicken are the must-eats.
Price: Rs 4,200 upwards
https://www.facebook.com/BigBiteBiriyani
Location: De S. Jayasinghe Mawatha, Nugegoda
Telephone: 075 022 2777
01 Kandoori Restaurant
Another Wellawatte and famous for its sawans, and this place has orders constantly. Be it any festival, the sawans served here are always in demand. From chicken biryani sawan to mutton and many other sawans to add to the list.
Price: Rs 5,500 upwards
https://www.facebook.com/Kandoori.lk
Location: Charlemont Road, Colombo 6
Telephone: 077 751 1911
Want to feature your restaurant/food outlet on Foodwire? Reach us on Whatsapp – 077 009 7284