By Dr. Ranga Kalansooriya
When Newswire reported about Bangladeshi Prime Minister Sheikh Hasina's gesture towards her Sri Lankan counterpart Mahinda Rajapaksa through 'mango diplomacy,' it reminded me of a series of diplomatic engagements that maneuvered over the king of fruits – as they called it – mainly by Pakistan who has earned a unique reputation on mango diplomacy.
Apart from Sri Lanka, premier Hasina has sent another 2,600 kgs of Haribhanga variety of Bangladeshi mangoes as gifts to her Indian counterpart Narendra Modi and West Bengal Chief Minister Mamata Banerjee. Haribhanga variety is supposed to be the best among Bangladeshi mangoes. This Bangladeshi mango diplomacy has taken place in the backdrop of Indian vaccine diplomacy, which has been paused for several months due to domestic challenges within India, but has created immense chaos for its neighbors including for Bangladesh and Sri Lanka.
However, it seems Bangladesh is following the footsteps of its former host Pakistan in managing diplomacy through crates of sweet fruits. Pakistan's mango diplomacy with Sri Lanka has a few interesting stories during the decades long diplomatic relations between the two countries.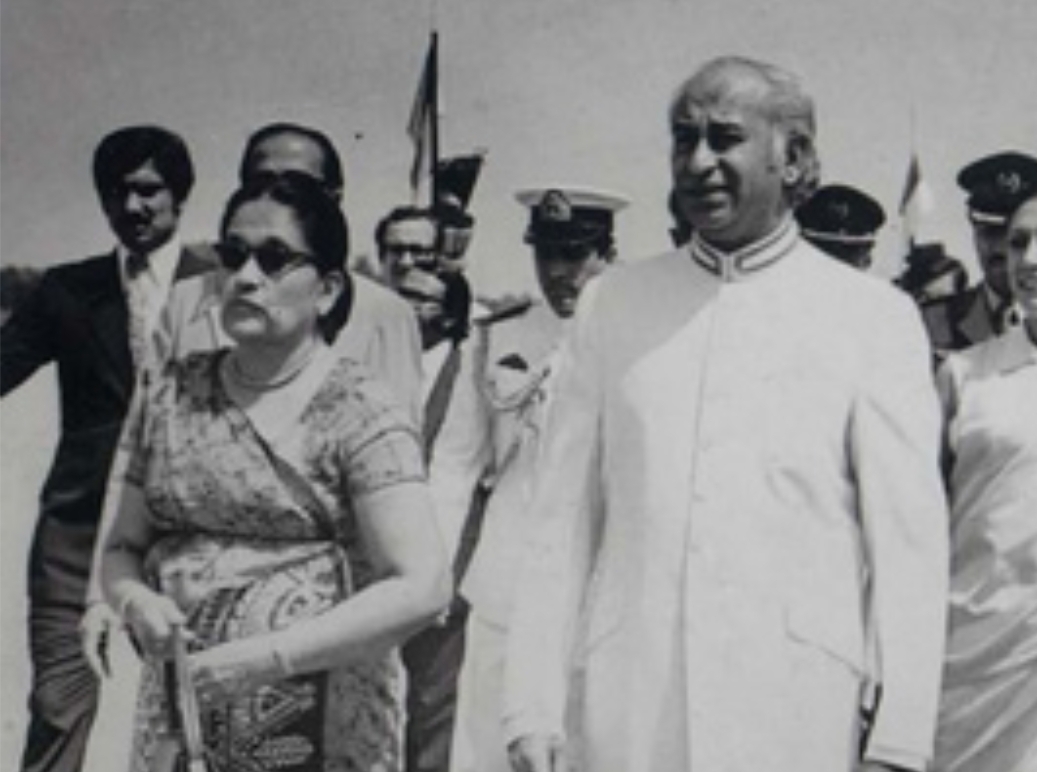 It was somewhere in early July 1977, during thick of crucial election campaign when Prime Minister Sirimavo Bandaranaike received a crate of juicy Pakistani mangoes from General Zia Ul Haq who toppled Zulfikar Ali Bhutto and assigned himself as the President and Chief Martial Law Administrator of Pakistan. The mangoes were delivered to Rosemead Place from Islamabad via the Pakistan High Commission in Colombo and the then Ambassador Khalid Khaishgi who received the pack through the diplomatic courier assigned his second secretary Rehmat Ullah Khan to ensure that the Premier receives the gesture from his new boss. He attached a letter from Ziaul Haq to the crate of mangoes that came from the trees of Central Pakistani city of Multan in Punjab province.
But the response from Mrs Bandaranaike was never expected. The next day, the Ambassador was stunned to receive the same crate of mangoes with a stern message from Mrs. Bandaranaike who said, in writing, in a terse message: "Your Excellency Mr Ambassador, Pakistani mangoes are well known for their taste and fragrance. Thank you for sending me this crate of mangoes on behalf of President General Ziaul Haq. However, I cannot accept a gift from a person whose hands have the blood of Pakistan's elected Prime Minister Zulfikar Ali Bhutto on them. He was not just the leader of Pakistan but a great spokesman for the Third World. Please return this gift to the sender." By then General Zia had sent Bhutto on trial on charges requiring death penalty.
The mangoes were never sent back to Islamabad and instead consumed by the staff at the Pakistan High Commission. However, Ms Bandaranaike's message was sent to the Ministry of Foreign Affairs in Islamabad for onward delivery to the President House in Rawalpindi. This was, besides an unusual diplomatic response, a stinging rebuke to a military dictator who had turned down the three written appeals by Mrs. Bandaranaike to Ziaul Haq to spare the life of Bhutto and instead of hanging the Pakistani leader to send him into exile and even offered to host Bhutto in exile in Colombo. The same summer Ziaul Haq also send mangoes to his counterparts in India, Bangladesh and Nepal but it is not known if those leaders responded to the fearless, principled gesture like Mrs. Bandaranaike did.
For decades, Pakistani leaders have been using the country's declared 'king of fruits' – mango – as a tool of diplomacy to sweeten relations and taper over any wrinkles in bilateral ties with its regional neighbors, especially the SAARC states, says political analysts Adnan Rehmat in Islamabad. This practice – conducted on behalf of Pakistani presidents and prime ministers by the Ministry of Foreign Affairs – has been documented as happening as Pakistan's has been on record since the mid-1970s.
Pakistan's first elected Prime Minister Zulfikar Ali Bhutto was the first to use the practice after being elected to office in 1972. The first crate of mangoes he sent was to Indian Prime Minister Indira Gandhi. This was barely a year after Pakistan broke into two after the cessation of East Pakistan to become independent Bangladesh in 1971. Islamabad has always maintained that India played an active role in stoking independence sentiments in politically volatile east wing of Pakistan, which ended in it becoming an independent state after a bloody war between India and Pakistan in 1971.
The war ended in over 93,000 Pakistani soldiers becoming prisoners of war (POWs) of India and Ali Bhutto used mangos to start a post-war dialogue with Indira Gandhi to secure a release of all these POWs as well as to get back a few towns capture by India on the border with current-day Pakistan.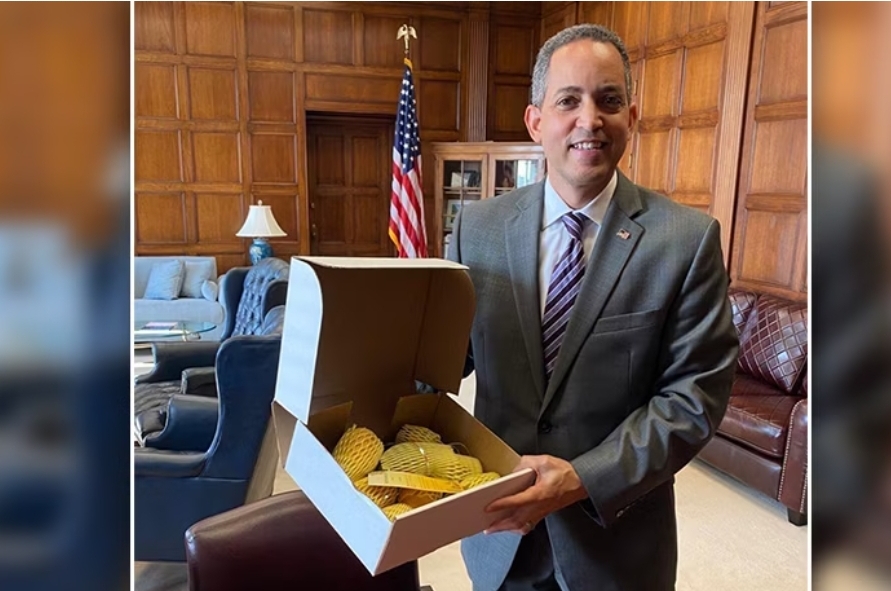 Bhutto was hanged by Zia in 1979 after a widely-hated kangaroo trial. Zia was reputed to hate every Bhutto practice and did not follow the civilian leader's diplomacy practices, except one. This was sending mangoes to his counterparts in other countries, says Rehmat.
History continued to repeat itself when another Pakistani military dictator, General Pervez Musharraf, toppled another elected prime minister, Nawaz Sharif, in 1999. Musharraf, who also appointed himself President like Zia, is also on record sending crates of mangoes to his Lankan counterpart Mahinda Rajapaksa.
Sources in Ministry of Foreign Affairs in Islamabad confirmed that Rajapaksa loved the Multan mangoes and never returned any parcel that Musharraf sent him.
A friendly neighbor with strong diplomatic relations since 1948 who helped Sri Lanka during a ruthless war does not need mangoes to send ambassadorial messages.
But the story was different when Nawaz Sharif sent a fresh crate of Pakistani mangos to President Maithree a few months after his elections in 2015. According to media reports, the Presidential Secretariat has denied to accept them after customs and quarantine clearance.
But the President's Office said that the decision to return the mangos was taken by the Foreign Ministry, nothing to do with them. Foreign Ministry was of the view that the decision was purely based on technical reasons and nothing to do with the relationship between the two friendly South Asian nations. However, the Pakistan High Commission in Colombo had no role in this episode as the mango crate reached President office directly from Islamabad, but through them, unlike Mrs. Bandaranaike's incident.
The technical reason that the foreign ministry was referring to was purely on agricultural and quarantine grounds – nothing to do with politics, but fearing of insects that could 'sneak through diplomatic mangoes' into the country. Thus, the only solution for the then foreign office officials was to return them. But, did it really return back to Islamabad. Highly mistaken; according to the media reports, those mangoes were consumed by the customs officials in Colombo. So what about the insects that the authorities were worried about?
As usual, President Maithree was not aware of this incident of returning diplomatic mango crate until he saw it on newspapers.
Following a telephone call to the then Pakistani High Commissioner in Colombo, President ordered an inquiry into the incident, but the result was not known.
Mangoes have been integral to the way Pakistan conducts diplomacy not only with India, but also with all other powerful nations, including US and the UK, as well. There had been a few US Presidents who would inquire if there were any delays in receiving Pakistani mangoes, Adnan Rehmat says. On many occasions, Pakistani leaders have let the 'king of fruits' do the talking. Mango diplomacy came in handy the second time when, in 2014, the fruit relished equally on both sides of the border was seen as a peace offering when India and Pakistan were at a brink of a thick battle.
Mangoes were delivered soon after India called off the foreign secretary-level talks. These mangoes were not returned fearing possible 'insect attacks' as Sri Lanka did in 2015. (NewsWire)
The Fest to The Sawan- Six Places That Serves the Best Sawans