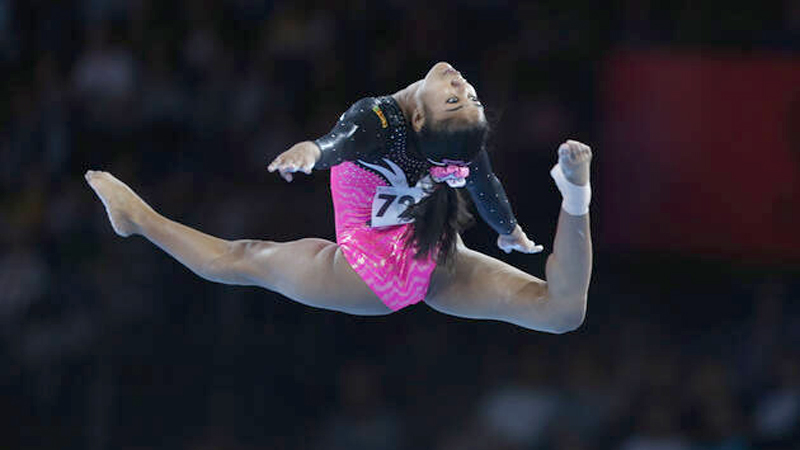 Sri Lankan Gymnast, 18-year-old Milka Gehani scored 45.798 in Women's Artistic Gymnastics event at the Tokyo Olympic Games and is currently ranked 28th.
Milka's score of 45.798 [Vault – 13.366, Balance Beam – 11.266, Floor – 10.300, and Uneven Bars – 10.866] is an admirable achievement in her first appearance in the Olympic Games.
Since only the top 24 ranked Gymnasts qualify for the All-round final, Milka missed out on an opportunity to perform at the finals.
Sri Lanka's first gymnast to qualify for the #Olympics! Milka's talent, discipline & her commitment to her sport has brought her here today. It's a proud moment to see how far she has come as she competes at the highest level of the sport! #ජයගමු🇱🇰 pic.twitter.com/QUQBUwAPWw

— Namal Rajapaksa (@RajapaksaNamal) July 25, 2021