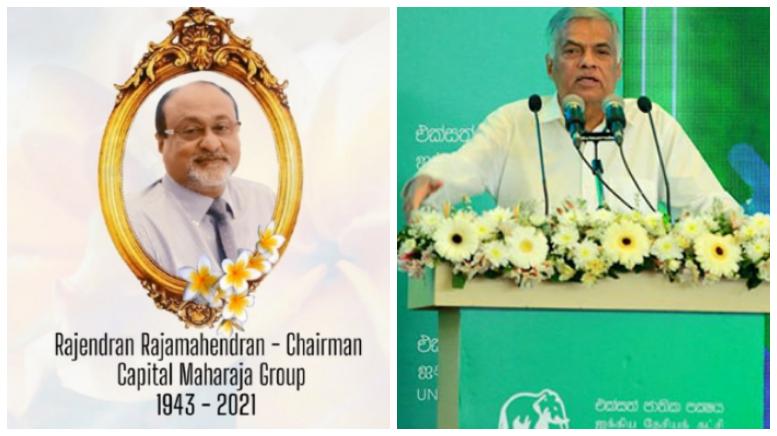 Statement from Ranil Wickremesinghe on the tragic demise of the Chairman of the Maharaja Group R. Rajamahendran.
I was shocked to learn of the demise of Mr. Killi Rajamahendran.
I have known him since the early 70s when he took over the Group when it was then located at Bankshall street.
I remember the help he gave the UNP leaders, President J.R. Jayawardene and his successor President R. Premadasa during the election campaigns of 1977, 1982 and  1989.
Despite the difference between us, from time to time, we always kept in touch with each other.
I watched Mr. Killi Rajamahendran build one of the largest business empires in the country. It is, however, the Sirasa media network which is his most valued accomplishment. The fact that he stood up for media freedom was the secret to his media success.
His death has left a void in our media industry as well as the business community.
May He Attain The Supreme Bliss of Nibbana.
Ranil Wickremesinghe
Leader United National Party