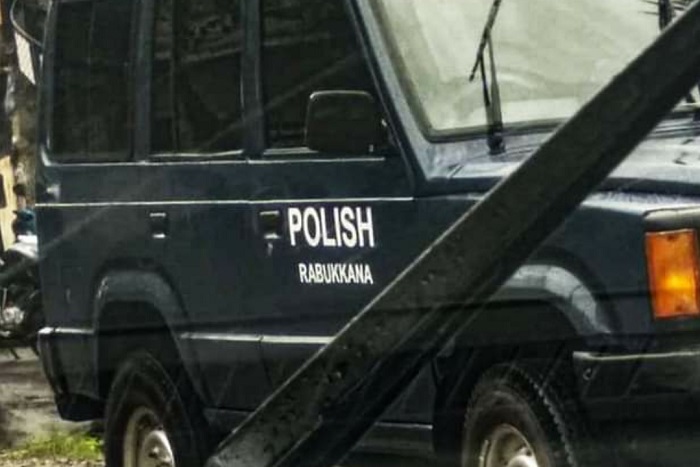 Pictures of a vehicle similar to a Police Jeep bearing the sticker "Polish Rambukkana" that is currently circulating on social media are from an incident reported three months ago, the Police clarified today.
Issuing a statement, the Police said a Tata Sumo vehicle, similar to the blue coloured Police Jeep in Sri Lanka, was reported to be driving in a reckless manner inconveniencing the public. The vehicle is reported to have been modified with a sticker stating "Polish Rambukkana" on one of its doors, implying it belonged to the Police. 
The Police said the vehicle does not belong to the Sri Lanka Police or the Rambukkana Police Station. Investigations found that the owner of a car sale in the Wariyapola area had modified the vehicle and was driving it in a reckless manner. 
The Rambukkana Police had arrested the suspect, along with the vehicle, in the Wariyapola area on 10th April and had handed him over to the Wariyapola Police station. 
The suspect was produced before the Wariyapola Magistrate's Court on 11th April and was remanded till 13th April. The suspect was released on bail after being reproduced in court, while the Wariyapola Police is conducting further investigations in this regard.
The Police reiterated that the pictures of the vehicle that has resurfaced on social media at present are from an incident that had occurred approximately three months ago. (NewsWire)