Seylan Bank, the Bank with a Heart, has received massive public support for its #ResponsibleMe campaign, conceptualized to highlight the importance of self-awareness and individual responsibility in ensuring the safety of all Sri Lankan citizens in the COVID-19 pandemic. The campaign which began internally nearly two months ago has since been amplified on social media and discussed by subject matter experts in public forums and media.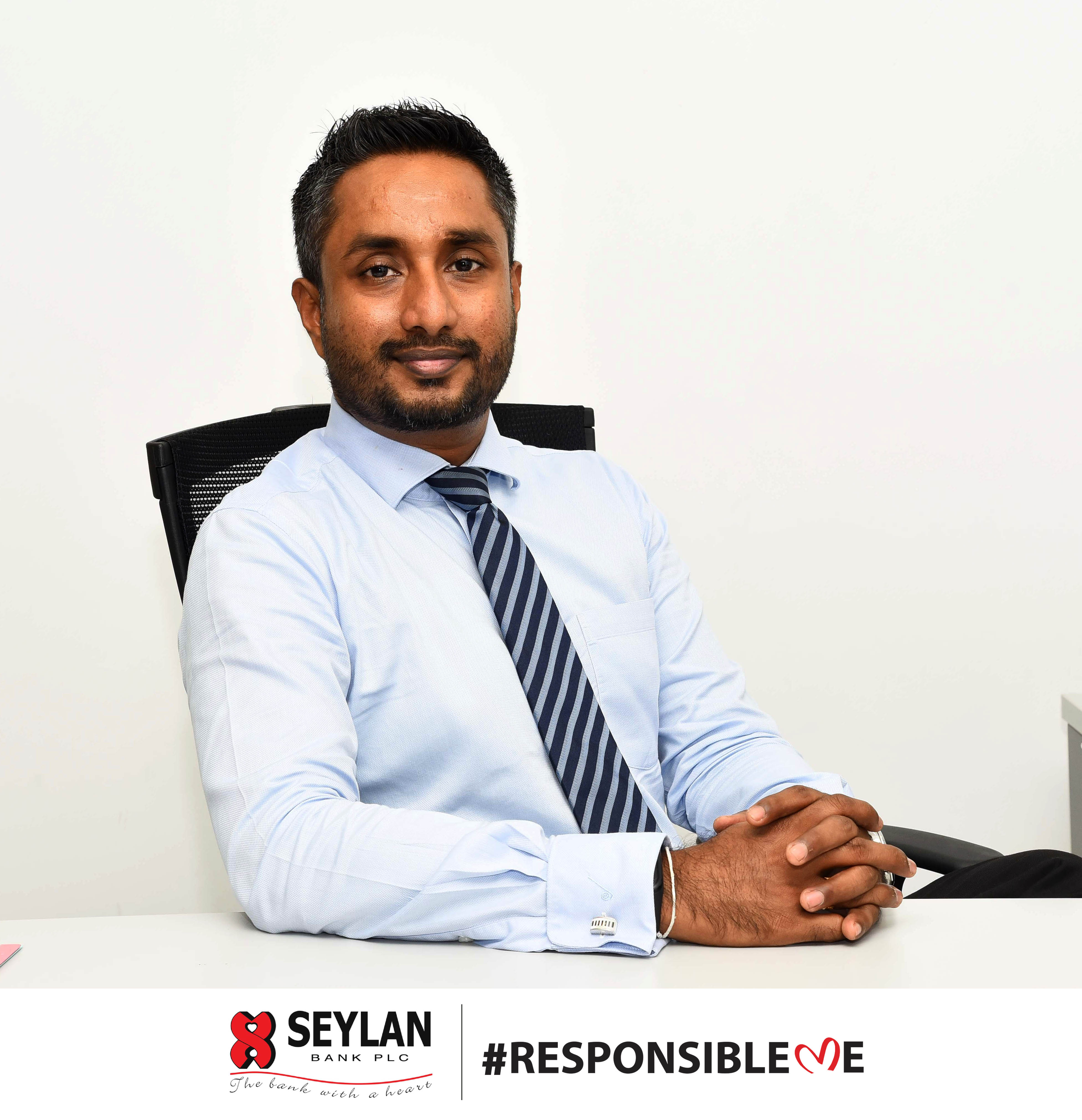 "Even as we battle a new variant of the Coronavirus, non-compliance of the general public in adhering to health guidelines is one of the main reasons attributed to the continued rise in COVID-19 cases in the country. #ResponsibleMe campaign is a way to bring awareness to the need for individual responsibility in responding to the pandemic. The promise to take personal responsibility for one's actions to ensure the prevention of spread is a vital mindset change that is difficult but necessary in these challenging times. It is social discipline, empathy and a proactive attitude to personal responsibility and abiding by public health guidelines that are the need of the hour. Our small commitments to this promise will have a powerful positive impact on the future of our country." said Gamika de Silva, Assistant General Manager for Marketing and Sales, Seylan Bank on the #ResponsibleMe initiative.
Starting the campaign from within, Seylan team members took on the voluntary responsibility to bear the #ResponsibleMe message to the public, adding their own voices through their personal social media spaces calling upon fellow citizens to be aware of their own actions in spreading the virus. Key opinion leaders soon joined the call to be responsible in individual actions, and social media came abuzz with – #ResponsibleMe – in a collaborative message urging the importance of being 'self-aware' in order to protect oneself, one's loved ones and the community at large
While physical actions such as washing hands and wearing masks are important to curb the spread, a mentality change accepting individual responsibility to keep doing these things was considered key for protection in the long term. To this end, the Bank with a Heart launched a unique virtual media briefing to effectively drive this message as a responsible corporate, with the participation of media personnel active in the digital space. It featured discussions by the University of Peradeniya Professor Emeritus Kalinga Tudor Silva and Clinical Psychiatrist Dr Nayanananda Kumaranayake on the public's apparent lax attitude toward health protocols, from the perspective of pandemic related psychology and mental health challenges leading to such behavioural outcomes.
Prof. Tudor Silva discussed "Pandemic Fatigue", the collective negative feeling or mood resulting from long term exposure to a deadly pandemic. This makes people feel as if they have been through many hardships and feel tired of dealing with restrictions, resulting in them not following guidelines. He added that "Community Preparedness" is an essential component to fight the pandemic and it was important to take appropriate steps collectively and individually in achieving the objectives of #ResponsibleMe. Dr Nayanananda Kumaranayake added that people were vulnerable in this restrictive pandemic situation and that individuals must take a stand to fight this. He added that helping Children to understand the pandemic and find their way out during these difficult times is the responsibility of adults.
As COVID-19 continues to impact people across Sri Lanka, Seylan Bank remains fully committed to providing a service that goes beyond banking. The Bank's mobile and online banking facility via www.seylan.lk includes a host of services that can be undertaken in the safety of the home. Select branches, 215 ATM Units, and the 24/7 Smart banking and Customer Support Center 0112008888 will also be in operation to provide uninterrupted services to all customers while adhering to all safety measures. Customers can visit www.seylan.lk/branch-locator to find the status of each Branch.