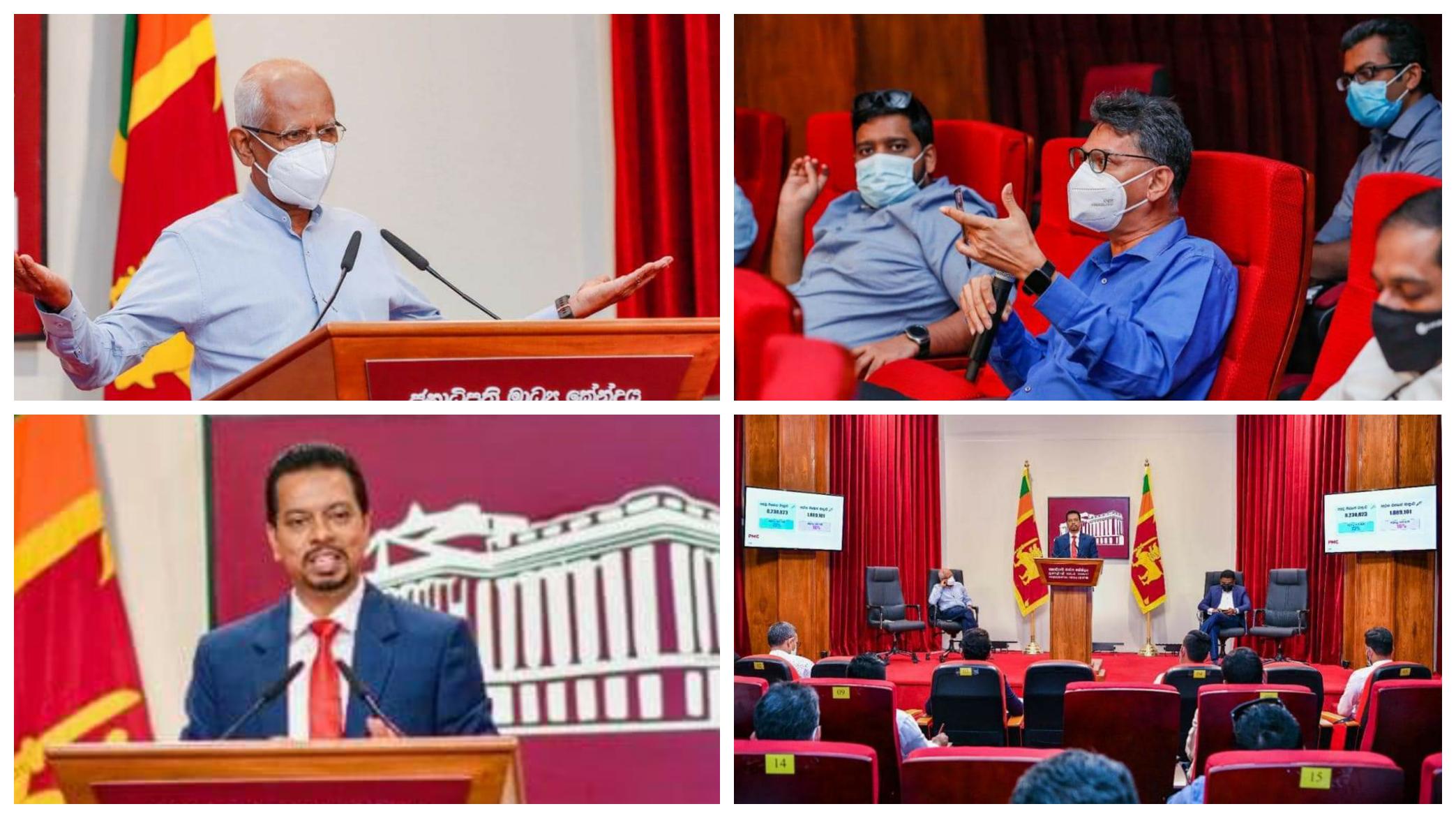 A mechanism has not been implemented as yet in Sri Lanka to allow the public to select a specific COVID-19 vaccination as they wish, President's Senior Advisor Lalith Weeratunga said today.
Weeratunga said the public have only been permitted to request for a specific vaccine if they are travelling abroad for employment or education and the said country permits access only to those vaccinated with a specific Covid vaccine.
He further said all vaccines provided in Sri Lanka are approved by the World Health Organization (WHO) and hence the public should get vaccinated.
Lalith Weeratunga urged the public to obtain the vaccines that have been assigned to their relevant areas.
Commenting on whether moves will be made to implement a law to make it mandatory for the public to be vaccinated, he said no discussion has been held in this regard as yet.
Weeratunga said he was aware that some countries have imposed restrictions allowing only vaccinated people to visit public places such as cinemas, supermarkets and large gatherings.
There is a possibility of Sri Lanka moving in that direction in the future, and this could be considered, but as of now no plans have been made to impose such regulations, he said.
The President's Senior Advisor further said that the vaccination of all citizens over the age of 30 would be completed by September 15th.
He also added that plans have been made to vaccinate all between the age group of 18-30 and will be implemented as soon as the recommendations of the World Health Organization are received.
"As of yesterday, 84% of people over the age of 30 years in the Colombo District have been given the first dose. In the Gampaha District, more than 93% have received the first dose. In the Kalutara district this percentage has exceeded 85%. More than 99% of people over the age of 30 years in the Matale District have received their first dose," Weeratunga said.
He made the statements at the inaugural press briefing of the Presidential Media Centre (PMC) which was declared open today (29).
The Media Centre is located at the ground floor of the old Chartered Bank building in front of the President's House in Colombo Fort and aims to provide accurate and efficient information to the media and the public on the progress of the implementation of programmes to fulfill the pledges made to the people in the policy statement, "Vistas of Prosperity and Splendour".
During this weekly media briefing, journalists get an opportunity to ask questions directly or via online from the President's Spokesman and government officials on selected topics.
The Media Centre is equipped with a number of facilities and it can host up to 40 journalists at a time, and President's Senior Advisor Lalith Weeratunga said that he believed that the Presidential Media Centre would help to build a comprehensive new media culture that goes beyond the popular media culture. (NewsWire)