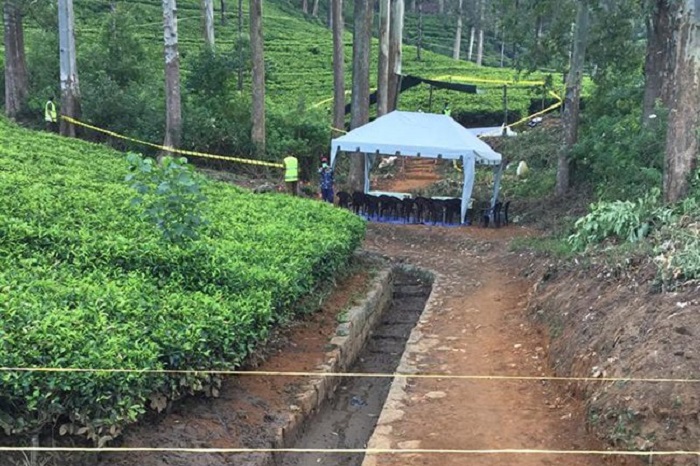 The body of the 16-year-old domestic worker who had died while being employed at MP Rishad Bathiudeen's Colombo residence was exhumed in Diyagama, Hatton today.
According to reports, the body will be sent to the Peradeniya Hospital for a second post mortem examination. 
The Police were deployed to provide special security to the grave of the victim in the Diyagama area until the exhumation was conducted.
The exhumation of the body was conducted under the supervision of the Nuwara Eliya Magistrate today. 
A three-member expert panel is set to carry out a fresh post mortem examination into the victim's death. 
The 16-year-old girl had died this month after being admitted to the Colombo National Hospital with severe burn injuries. However, the first postmortem report had confirmed that she had been sexually abused over a long period of time. 
MP Rishad Bathiudeen's wife, father-in-law, and brother-in-law, along with the agent who had brought the girl to Colombo for employment have been remanded over the death. 
The Police said investigations will be continued into the death of the 16-year-old girl in terms of the sexual abuse uncovered in the first postmortem report
They added that investigations will also focus on the harassment, including sexual abuse and physical assault, on any of the other maids who had previously worked at Bathiudeen's house.
Investigations revealed that 11 women had served at Bathiudeen's house from 2010 to date, and the Police have recorded statements from five women who had been employed at his residence prior to the victim from Diyagama. (NewsWire)
Picture: Pragas Gnanam