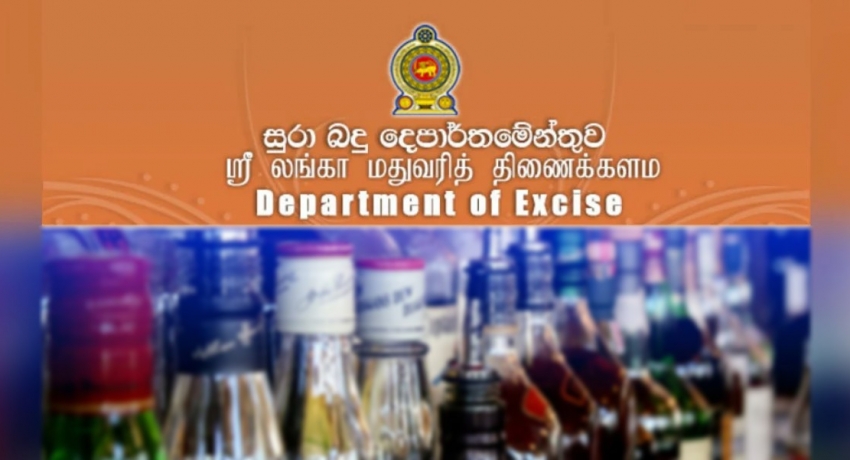 Excise Department trade unions have highlighted the discrepancies in the tender offered to an Indian Company to provide fool proof stickers for alcoholic beverages in Sri Lanka.
Pointing out that the Madras Security Printers Pvt Ltd had failed to introduce a physical sticker as per the tender conditions, the trade unions had called on the authorities to cancel the tender.
"Instead of cancelling the tender for breaching the contract, permission has been granted for MSP to supply a digital code from the same tender and for the same price, which is a violation of the procurement process," they said.
The trade unions further said that Sri Lanka will lose approximately Rs. 01 billion annually from this tender and therefore the Ministry of Finance must conduct an impartial inquiry on the same.
In May, the Excise Department announced that the affixing of a sticker with barcodes now confined only for imported liquor bottles and cans will be made compulsory for all local liquor products with effect from July 1.
The Government said it will continue the contract given to the Indian company by a tender initially called in 2016 and recalled in 2017 due to technical issues.
According to the 5-year contract, the Indian company has to supply 384 million stickers per year and 32 million per month.
Several local liquor manufacturers also noted that the quality of the samples of fool proof liquor stickers was not suitable for use in their high-speed machines.
However, the Government said it was not in a position to suspend the tender as it has been four years since the tender was awarded and it has to pay a penalty in case of cancellation.
Excise trade unions have protested over the selection of this printer with allegations of its involvement in two scandals in India and Kenya in 2017 and 2018 and the impracticality of the fool proof liquor scheme.
The discrepancies with regard to the tender was highlighted during a meeting with Finance Minister Basil Rajapaksa. They called on the Minister to conduct an impartial inquiry into the matter.
The Finance Minister is reportedly set to appoint a committee to look further into the matter before arriving at a decision on whether or not to continue with the tender, according to the Daily Mirror Newspaper (NewsWire)