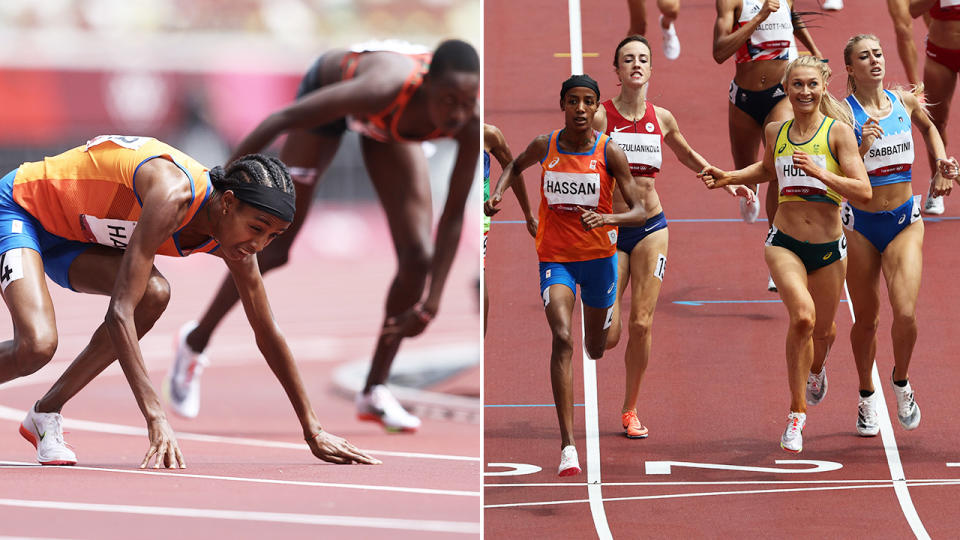 One down, two to go. Sifan Hassan won the first leg of her Tokyo triple by taking the gold medal in the women's 5,000m. And, being Hassan, she did it style, with a finishing kick that swept her from past four of the finest long‑distance runners in the world.
Her final time of 14min 36.79sec did not break any records, but that last lap did. No woman had run a quicker final 400m in this event in the Olympics, no woman had, in fact, come close to doing anything like it. It was unprecedented, like so much else Hassan is doing this week. "Many people say I'm crazy," she said. "Believe me, I think I'm crazy too."
Next up, Hassan has the semi‑finals of the 1500m on Wednesday, the final of that same event on Friday, and then the 10,000m on Saturday. If she can do it, it would be one of the greatest feats in Olympic history.
And it almost ended before it had even really started. Earlier in the day, Hassan fell on the last lap of her 1500m heat but jumped back to her feet and sprinted back past the field, in what has already become one of the iconic races of these Games. (GUARDIAN)