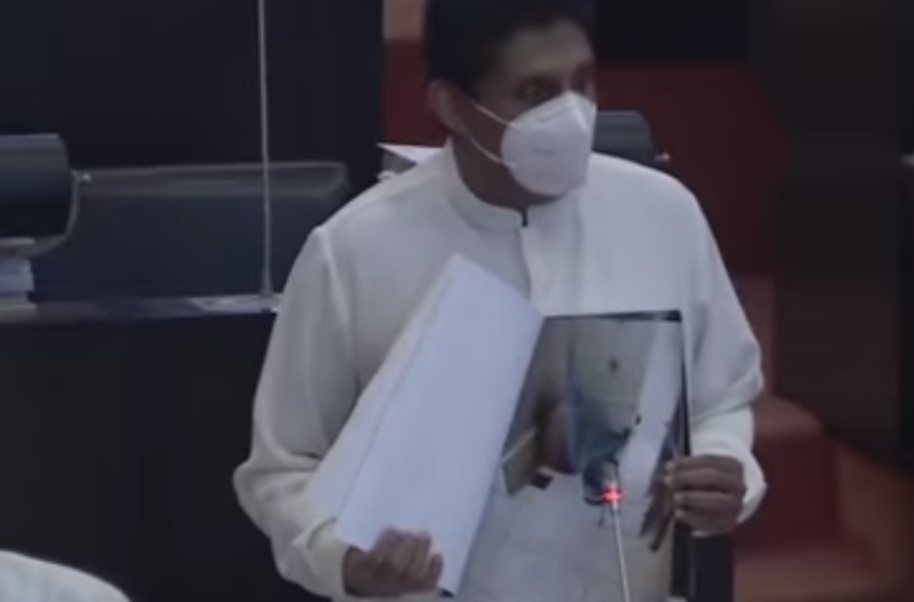 Opposition leader MP Sajith Premdasa has highlighted the plight of Covid patients in Sri Lanka due to a lack of treatment facilities in several hospitals across Colombo.
Addressing Parliament today, MP Premadasa showed photographs of patients lying on mats along the corridors of several hospitals, including the Colombo North teaching Hospital in Ragama and the Colombo South Teaching Hospital in Kalubowila.
The Samagi Jana Balawegaya leader also pointed out that the Lady Ridgeway Hospital for Children in Colombo had also recently revealed that it was facing an influx of child Covid patients and was not in a position to treat all.
MP Sajith Premadasa questioned the Government if the health sector was equipped to face the crisis that has occurred due to the spread of the Delta variant of the coronavirus, especially its decision to relax restrictions at this juncture. (NewsWire)
WATCH : Sajith Premadasa