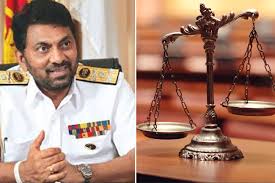 The Attorney General's Department has informed that it will not proceed with charges against former Navy commander Admiral of the Fleet Wasantha Karannagoda over an abduction case.
The Department informed the Colombo High Court trial-at-bar that it will not proceed with the charges in connection to the case filed over the abduction of 11 youths in 2008 and 2009.
The Attorney General had filed indictments against Karannagoda and 13 others in connection with the alleged abduction and disappearance of 11 youths.
Karannagoda had thereafter filed a writ petition seeking the annulment of the indictment filed against him by the Attorney General. (NewsWire)