We at Foodwire paid a visit to Indulge Desserts new outlet at Colpetty recently and to say we were impressed would be an understatement.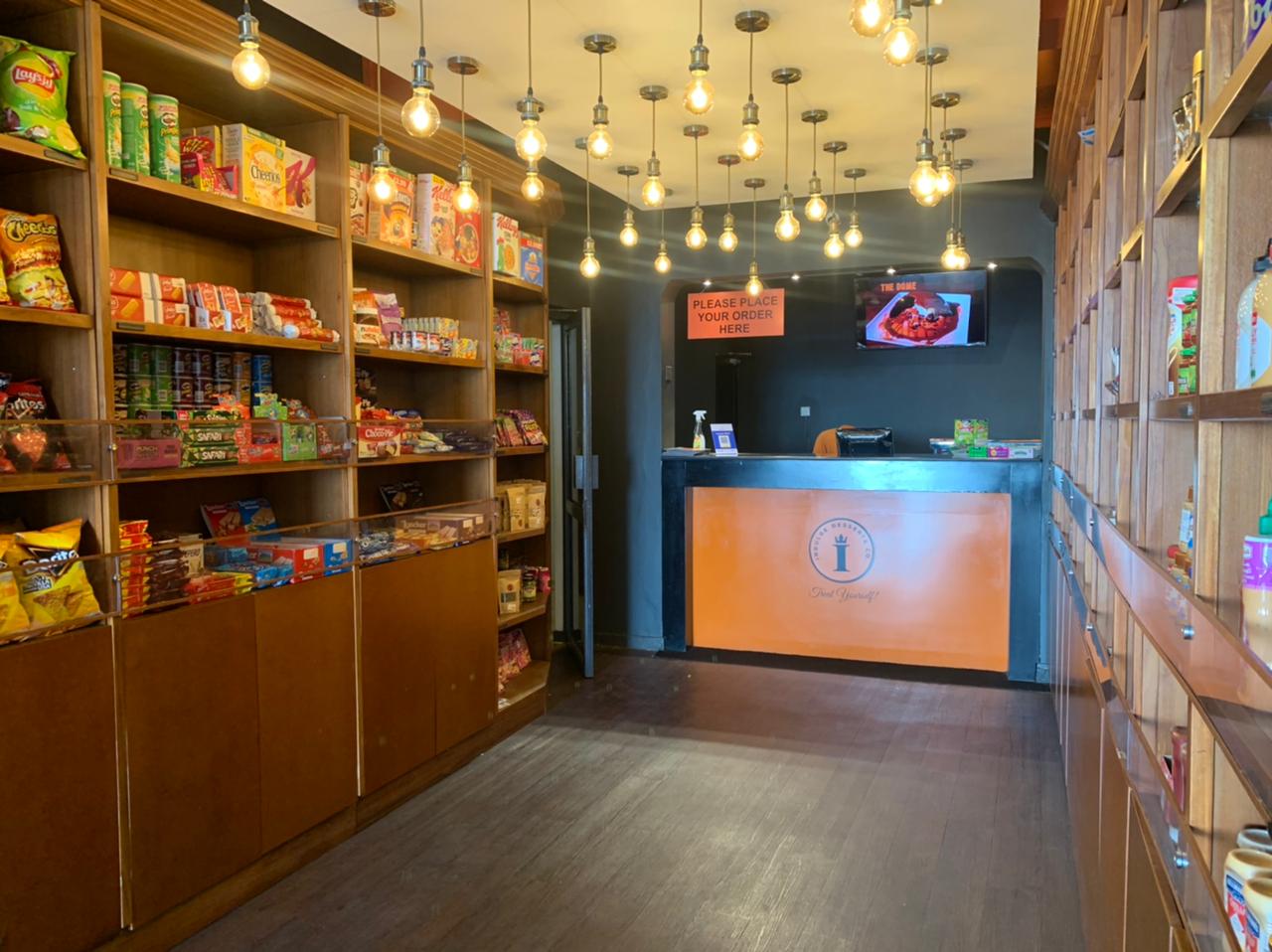 Initially a place that's sole purpose was to satisfy your chocolate cravings has now expanded to serve the best of the desserts and limited but amazing range of savoury items too. They've got the widest range of toppings any café could offer for their bases and their extensive menu of desserts includes everything chocolate.
We went for some of their signature dishes that we've heard good things about and looked like they belonged to the Insta world and our eyes ate it all up!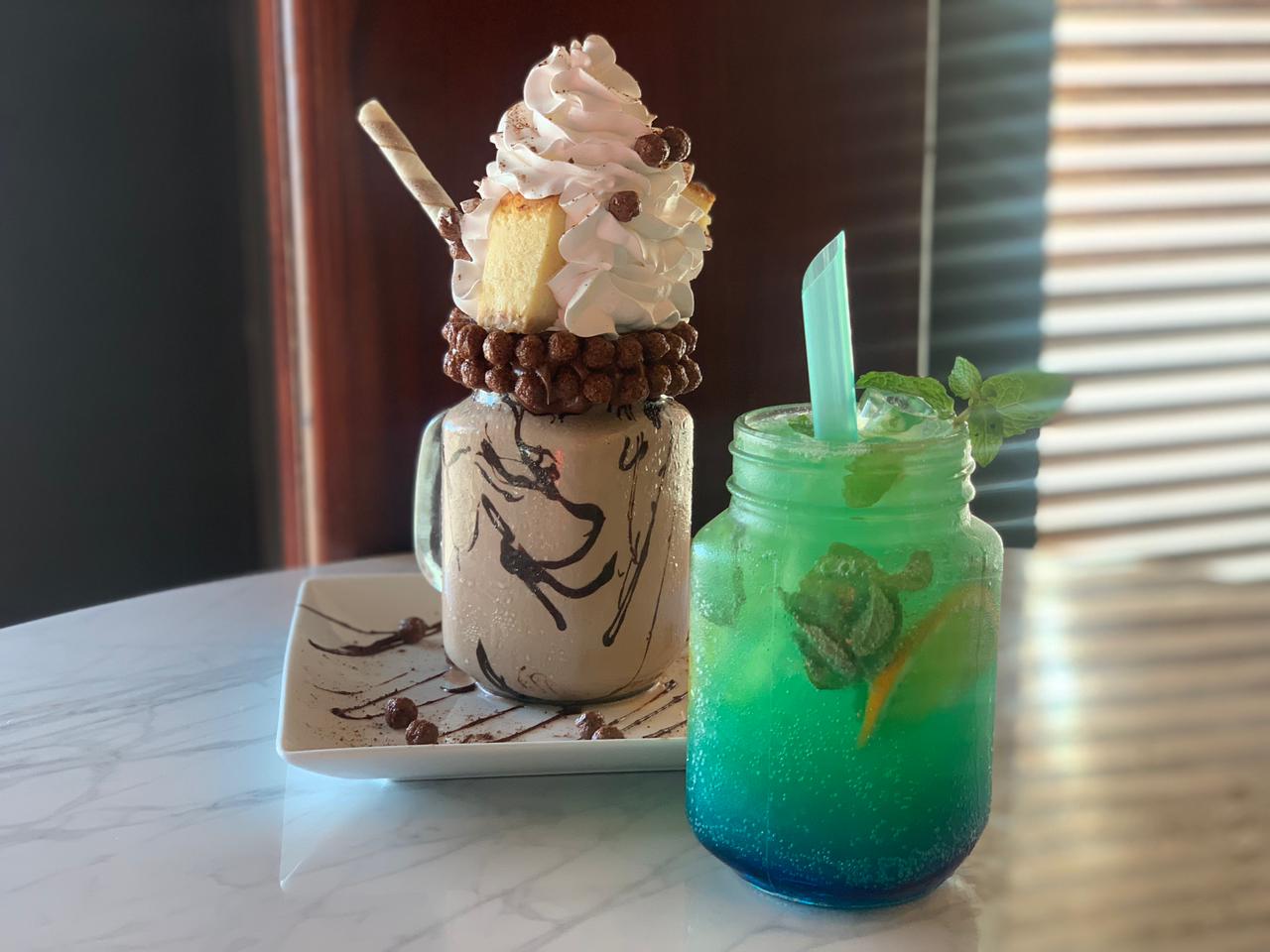 The beverages we opted for was the Nutella Milo Cheesecake Freakshake and the Blue lagoon. The freakshake stood true to its name with hints of Nutella in every sip and as far as milkshakes go, they do a solid one. With the whipped cream mountain and the milo embedded in thick Nutella, it was a meal in itself.  It was only right that we went for something much lighter, and the blue lagoon sounded the best. This wasn't your typical blue lagoon, there were citrus notes in every sip and was the perfect refresher.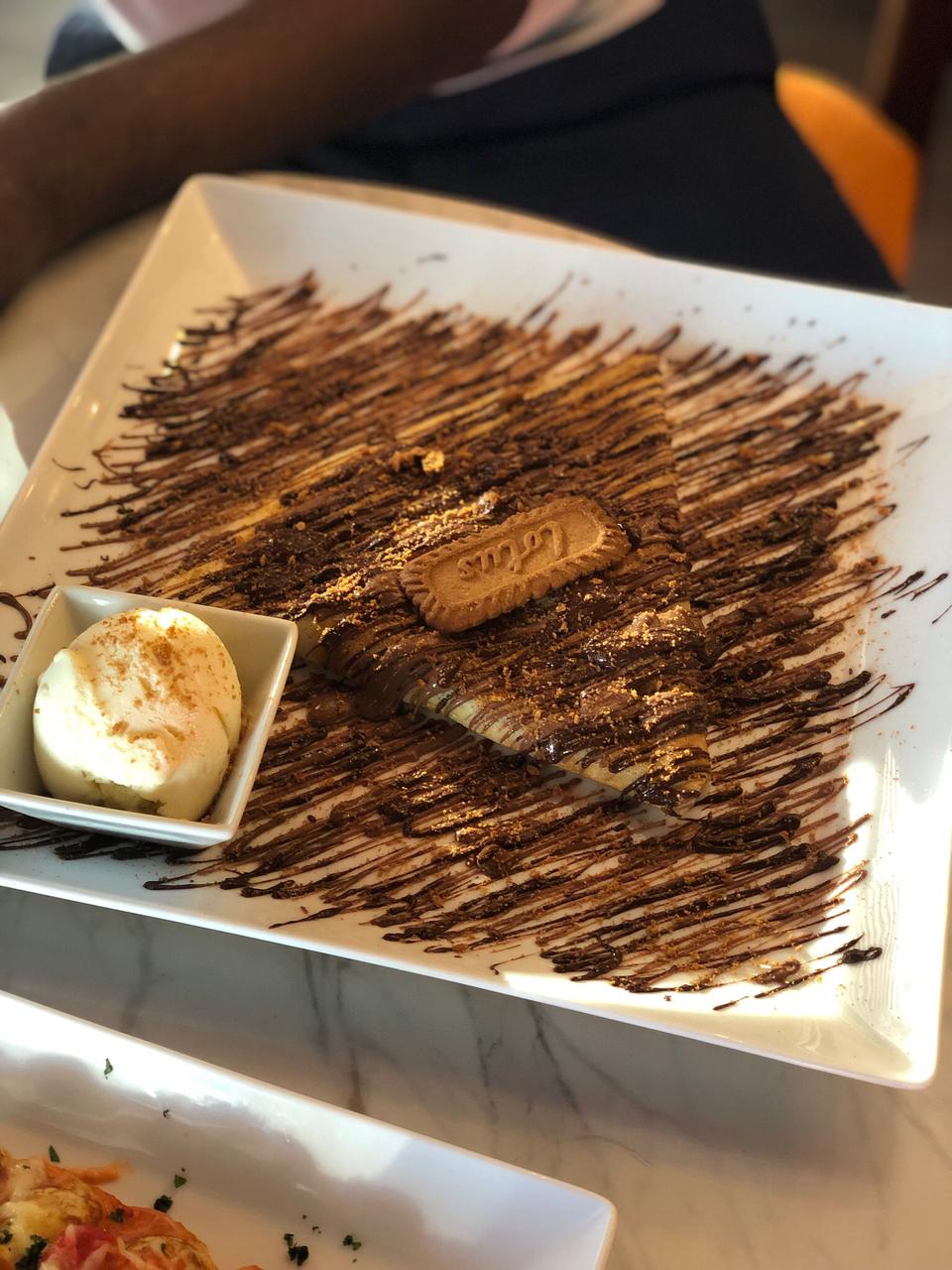 Since Biscoff is the rage these day, we went ahead with the Biscoff Indulgence crepe. Warm and thin crepes filled with both biscoff spread and crushed biscoff biscuits, with more biscoff drizzled over it, what more can you ask for? This was also served with a scoop of vanilla ice cream that helped cut through the richness of the biscoff. Hands down, one of the best crepes I've had in a while.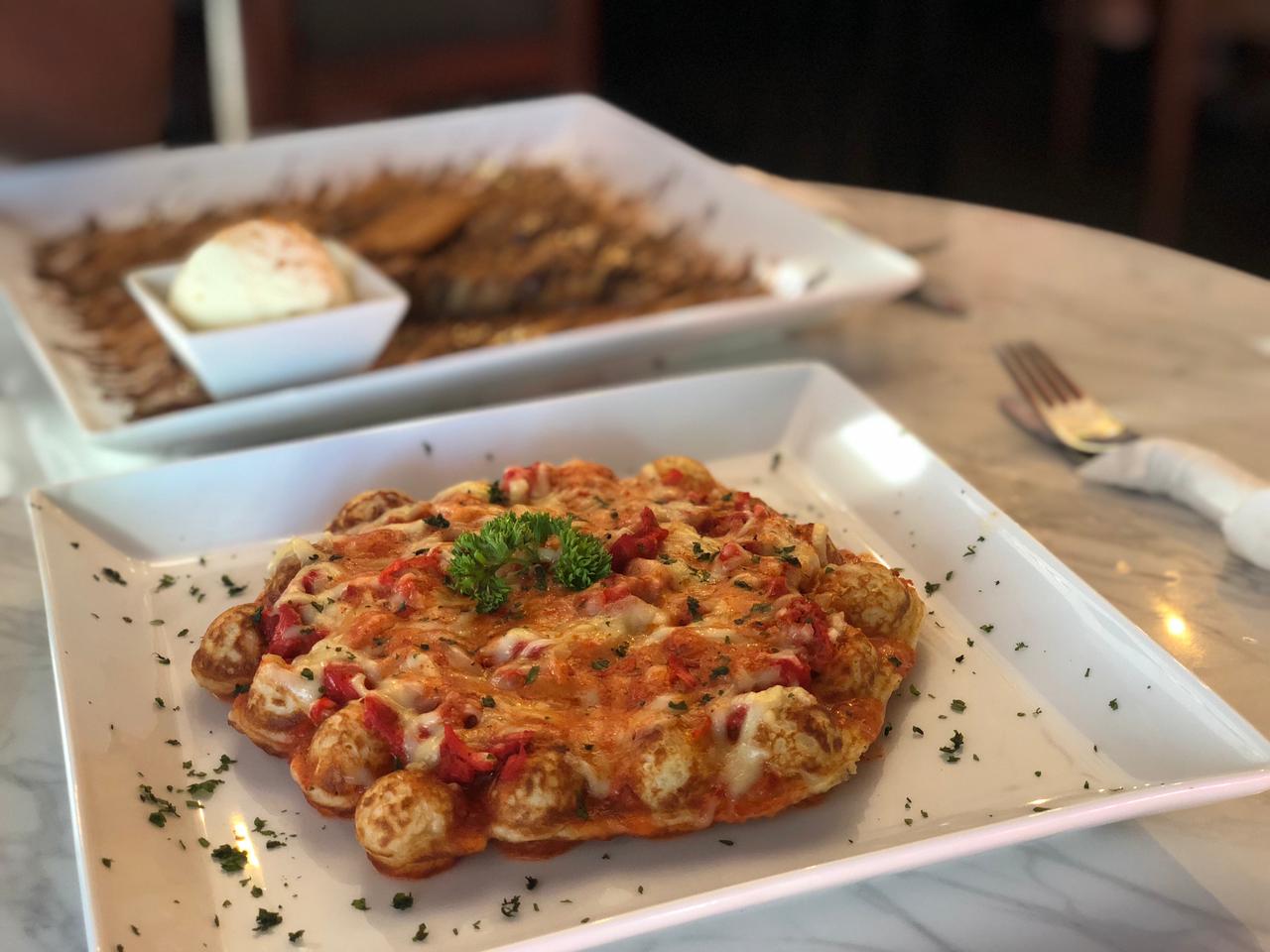 This cheesy tandoori chicken bubble waffle came topped with bits of smoked tandoori chicken and a thick and gooey layer of cheese. The only let down here was that the waffle was a bit towards the denser side.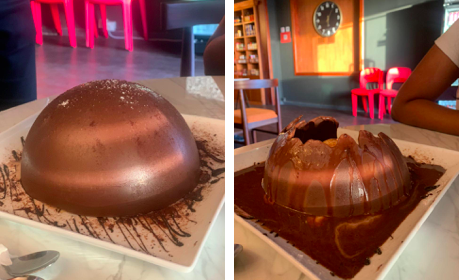 We ended this visit with their recently introduced "The Dome". This was a theatrical experience that kept us on the edge of our seats to see the hot chocolate sauce melt the dome and pour onto the brownie hidden in the dome. As a fan of anything chocolate, this made me a very happy person indeed. The ice cream and the fruits hidden beneath the dome was the perfect complement to the chocolate overdose. 
Indulge Desserts has been a top dessert contender for a while and we totally understand why now. Quality desserts that are reasonably priced and served with a happy smile, what more can you ask for? Do drop in if you've got a sweet tooth and you won't be disappointed.
Want to feature your restaurant/food outlet on Foodwire? Reach us on Whatsapp – 077 009 7284