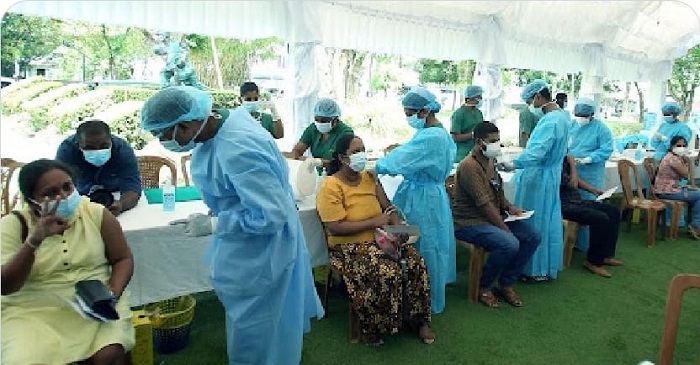 The number of persons in Sri Lanka who have been fully vaccinated against the coronavirus has exceeded the 10 million mark. 
The Epidemiology Unit said that 10,211,537 people are currently fully vaccinated in the country. 
The Unit further said that the said number of people have received both doses of the COVID-19 vaccines that were provided by the Government.
Sri Lanka has been administering the AstraZeneca, Sinopharm, Sputnik V, Pfizer, and Moderna COVID-19 vaccines since January 2021.
Meanwhile, a total of 357 vaccination centres will be in operation in several parts of the country today.
Mobile vaccination centres will also be operated in certain areas during the course of the day. 
The vaccination of those between the ages of 20 – 29 will be administered at all
vaccination centres located in the Colombo, Gampaha, Kalutara, and Galle Districts only.
Download: Vaccination Centers on 10.09.2021
(NewsWire)