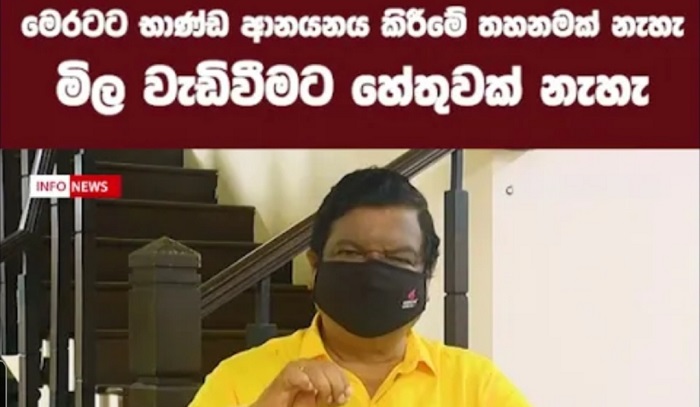 Minister of Trade Bandula Gunawardana has refuted recent media reports claiming that an import ban has been imposed on 623 goods, including mobile phones and other non-essential items. 
Addressing the media, the Minister said the facts have been wrongly reported misleading the public. 
Minister Gunawardana further said the goods can be imported after paying cash and the tax payment for the importation has also not been increased.
The Minister of Trade added that he believes there will not be an increase in the prices of the products. (NewsWire)