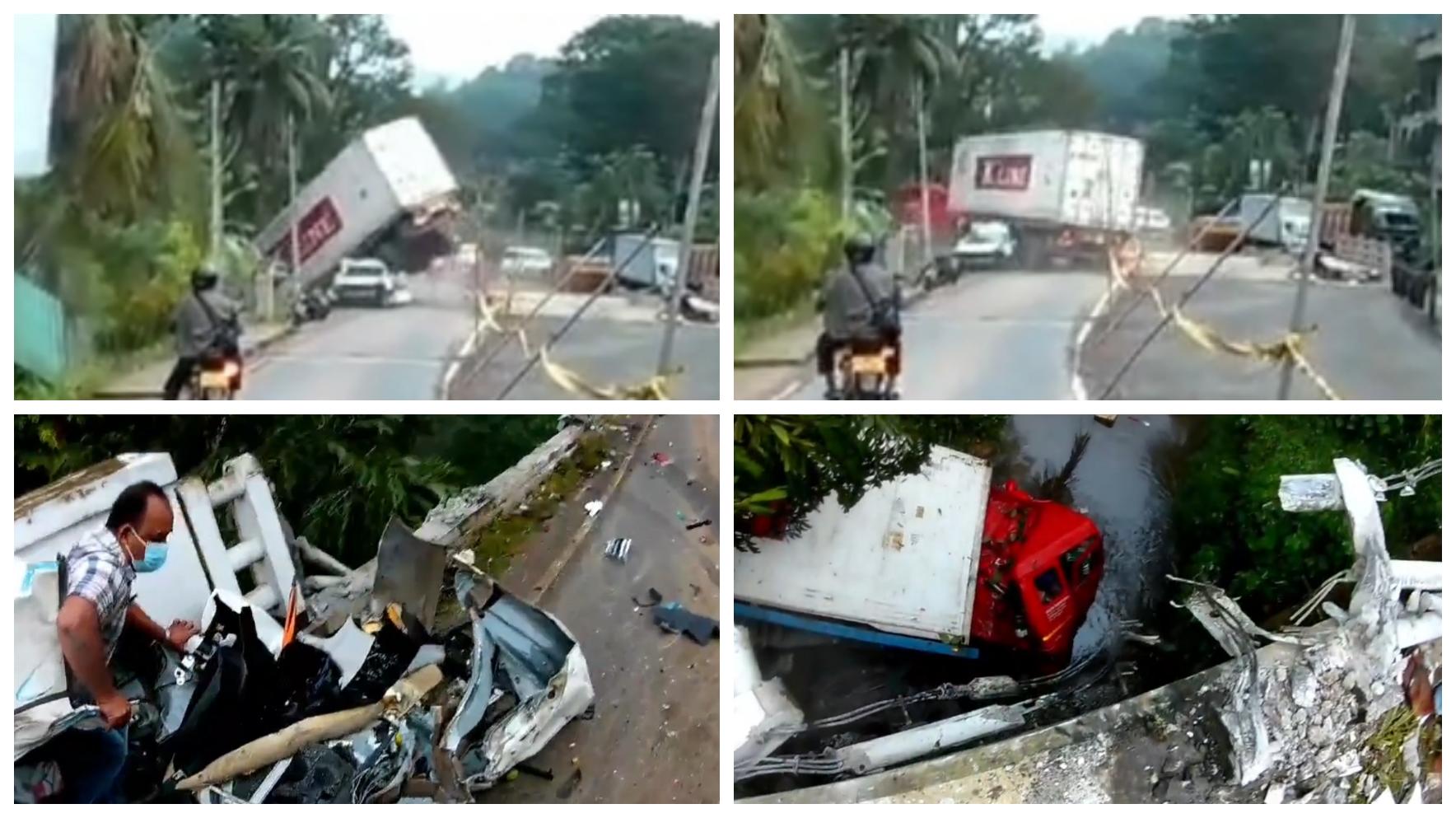 A container has toppled over a bridge in the Catandola area in Ratnapura after the driver was unable to control the vehicle.
According to video footage captured on the accident, the container is seen colliding with a motorcycle and a car prior to toppling over the bridge.
The motorcyclist who was injured in the accident that occurred this morning (13) has been admitted to the Ratnapura Hospital.
Meanwhile, the driver of the car is reportedly seen clambering out of the vehicle after it was struck by the container. (NewsWire)
WATCH : https://fb.watch/7_A1Y-P8ms/
Video Credit : Accident1st