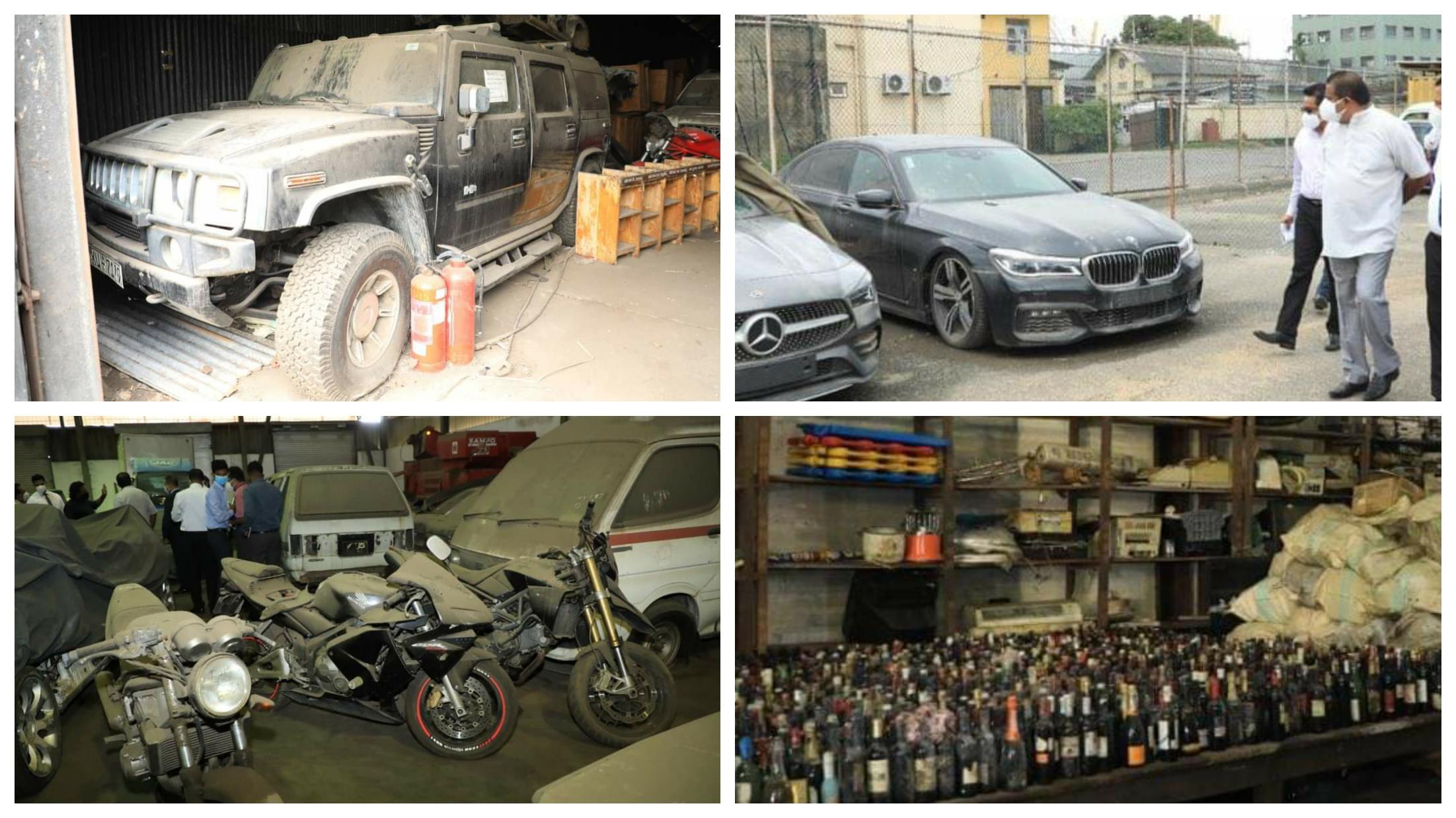 Minister of Ports and Shipping Rohitha Abeygunawarde has inspected the goods that have been decaying and disintegrating for many years at the Bonded Warehouse of the Customs Department at the Colombo Harbour.
The Customs Department has initiated legal action over various goods that were illegally brought into the country in violation of import regulations.
As the cases have not been settled for many years, steps were taken to draw the attention of the Director-General of Customs to complete the legal processes as soon as possible.
Minister Abeygunawardena said that six such warehouses in the Ports Authority premises were inspected yesterday (14).
He said as they are currently dilapidated and in disrepair, they should be renovated and turned into beautiful places as soon as possible.
Stating that the Sri Lanka Ports Authority should be considered as a landmark of the country in the future, the Minister added that as a result, attention has been focussed to develop it into a beautified location.
Minister Rohitha Abeygunawardena was accompanied by the Director-General of Customs, the Chairman and Deputy Chairman of the Sri Lanka Ports Authority, and a number of Ports and Customs officials. (NewsWire)