The crab dishes are part of the Sri Lankan culinary journey. The traditional Jaffna crab curry, with murunga leaves and other preparations, have captivated locals and tourists. Foodwire has listed places to dine, takeaway or get it delivered to feast to your favourite crab dishes.
06 Cajun on Wheels Colombo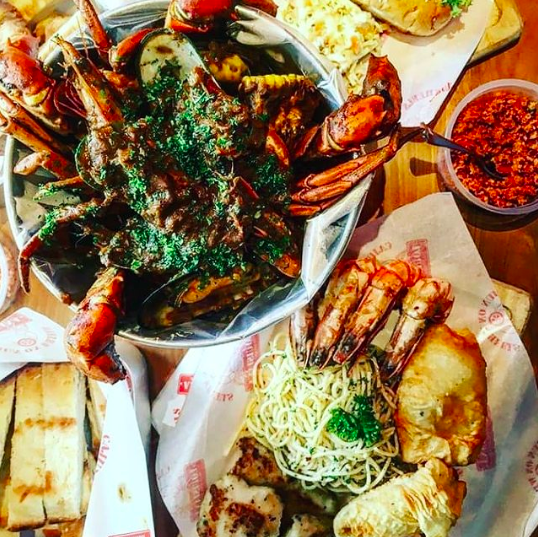 The famous Singaporean chain that serves street food sea food Cajun on Wheels Colombo, serves the most creative crabs preparations. Like the reel cabby bucket list, starting from the LKR 8000a and the Sri Lankan Crab accompanied with sweet corn or potato starts from LKR 4000.
---
05 Crab Centrallk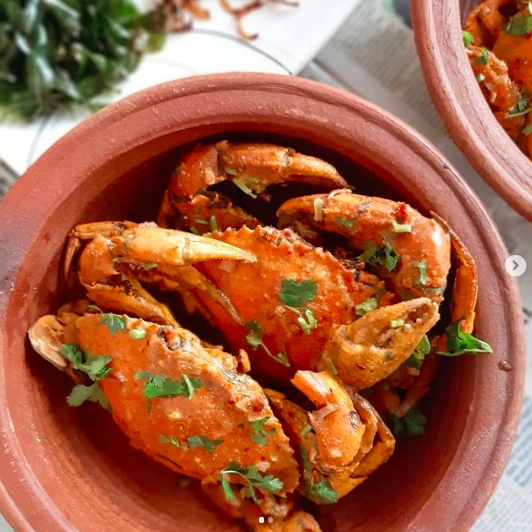 Another online business crab platform operating since June 2020, Crab Centrallk. The platform has a good social media presence with its crab preparations. Spicy Hot Butter Crabs served with spicy Korean sauce or cilantro lime-tartar sauce. Singapore black pepper crab and Jaffna style crab curry. The prices start from LKR Rs.5500 and above, weighing from 300g-400g.
---
04 Fat Crab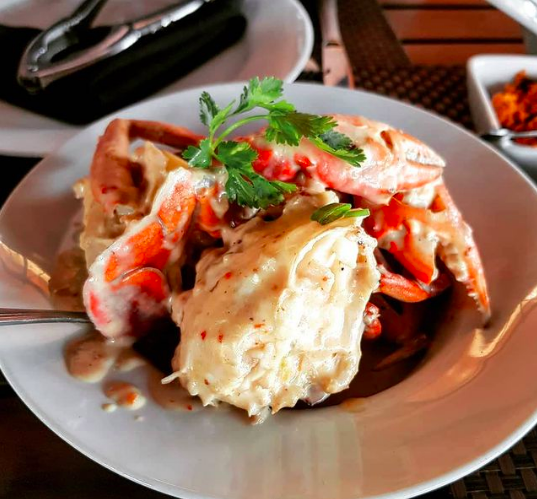 Seaview restaurant specializes in traditional Sri Lankan crab and seafood dishes.  It has been in operation for years and, popular for crab preparations. Lankan Murunga Crab Curry, priced according to the size. Starting price is LKR  2900, it is served with a crusty roast pan, dhal, butter and pol sambol or steam rice. Adding to the menu, The Black Pepper Crabs and Garlic Butter Crabs.
---
03 Crab Factory
Crab Factory at Taj Samudra, is dedicated to serving the most tempting crab dishes according to your preferences. The restaurant is well-known for its crab preparations. The dishes start from LKR 8,000 and its portions are enough for two.
---
02 Crab Tales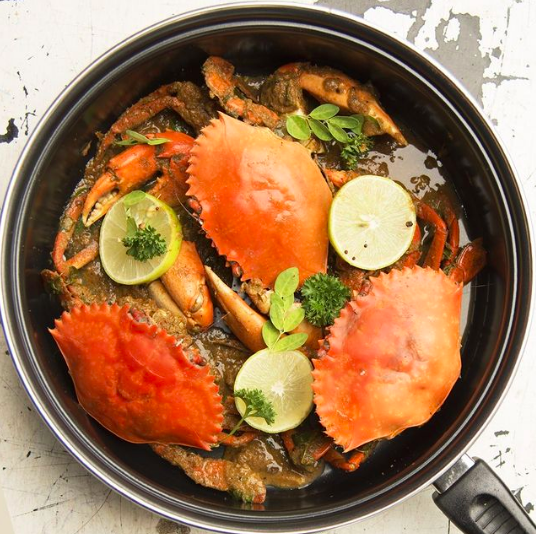 The home-based venture started last year.  Crab Tales prepares lagoon crabs in the most traditional Trinco style served with roast paan. All the spices are roasted and grounded in the house with a unique blend for the dishes. The most ordered crab signature dish is the Trico Curry Crab. The Kalapu Crab weighing between 400 to 800 grams starts from LKR 6,200.
---
01 Yarl Hotel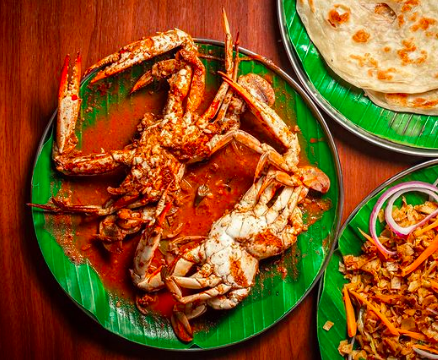 Looking for one of the most reasonably priced and tasty restaurants serving crab, it's the Yarl Hotel. The Jaffna Crab curry is one of the best and sure taste food with string hoppers and pol sambol.  The is joint is very popular with the Wellawatte crowd.