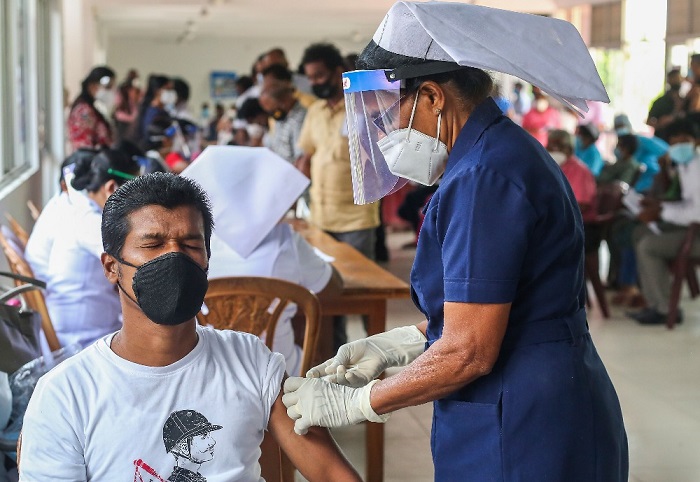 Seventy-one (71) Covid related deaths have been reported in Sri Lanka yesterday (26).
The Health Ministry said among the victims one was a woman below 30-years of age. 
Six males and eight females were reported between the age group of 30-59 years. Twenty-six (26) males and 30 females were reported from the age group of 60 years and above. 
The Health Ministry said in total, the victims consist of 32 males and 39 females.
Meanwhile, another consignment of the Pfizer BioNTech COVID-19 vaccine arrived in Sri Lanka today.
A consignment of 31,560 doses of the vaccine arrived at the Bandaranaike International Airport (BIA) in Katunayake this morning.
The Government is currently administering the Pfizer vaccine to youths between 20- 30 years of age, 15-19 year-olds, and children 12 years and above.
The vaccine is also being administered to children 12 years and above with special needs. 
Furthermore, a total of 208 COVID-19 vaccination centres will be operated across the country today. 
Several mobile vaccination teams will also be in operation during the course of the day.
Download: Vaccination Centers on 27.09.2021
(NewsWire)