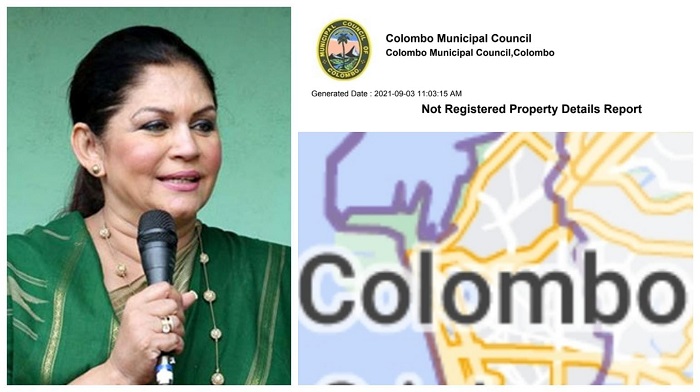 Mayoress of Colombo Rosy Senanayake has issued an apology to residents of Colombo, assuring that there are no moves to take action against owners of unregistered properties in the Colombo city.
Addressing the media yesterday, she said there will be no acquisition of unregistered properties as well.   
"I tender an apology to the city dwellers for any inconvenience that may have been caused to them and want to assure that the CMC will not acquire any unregistered land. We also regret if the Central Government is adversely affected by the issue," Senanayake further said.
She added that it was unethical to send information on unregistered properties with assessment numbers to the Information Department website.
The clarifications come after the CMC recently released the list of properties within the Colombo city limits that are reportedly not registered.
Issuing a notice, the CMC said 67,741 properties within Colombo have not been registered and have no ownership.
The CMC informed property owners who have not registered with the Council, that it is mandatory to confirm their ownership by registering in the Assessment Register before the 30th of November 2021.
It further said adhering to the instructions will enable the Council to issue a Notice of Assessment for 2022 with the name of the registered owner. 
The move to register over 67,000 properties is in a bid to increase the CMC's revenue through taxes and registration fees. (NewsWire)