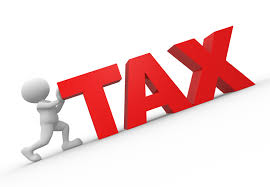 The Ministry of Health is set to introduce a new tax policy for cigarettes, Minister Keheliya Rambukwella said.
Speaking during a discussion with the National Authority on Tobacco and Alcohol at the Ministry of Health yesterday, he said measures will be taken to submit a proposal in this regard to the Cabinet of Ministers soon.
Minister Rambukwella said the implementation of the new tax policy will also reduce the use of cigarettes.
Meanwhile, the Chairman of the National Authority on Tobacco and Alcohol Dr. Samadhi Rajapaksa had revealed during the discussion that the relevant draft of this tax policy has been prepared.
The discussions were held to implement the new policy by studying the working tax policies of other countries in the world.
The Ministry has also taken measures to amend the National Authority on Tobacco and Alcohol Act No. 27 of 2006 to suit the present situation.
Accordingly, it is expected to bring in strict rules and regulations regarding the retail sale of cigarettes, smoking in public places, etc.
The discussions also focused on updating the pictorial warnings on cigarette packets
The report of the public opinion poll on tobacco and alcohol which was handed over to Minister Keheliya Rambukwella by the Authority yesterday had revealed that 89.3% of the people in the country are of the view that cigarette taxes should be increased in the forthcoming budget to increase Government revenue.
The survey regarding the increase in cigarette taxes in the 2022 budget was conducted by the Alcohol and Drug Information Center (ADIC), in all districts of the country, covering all Divisional Secretariats. (NewsWire)