Yohani, Menike Mage Hithe and Sri Lanka's long road in cultural diplomacy
By Asoka Handagama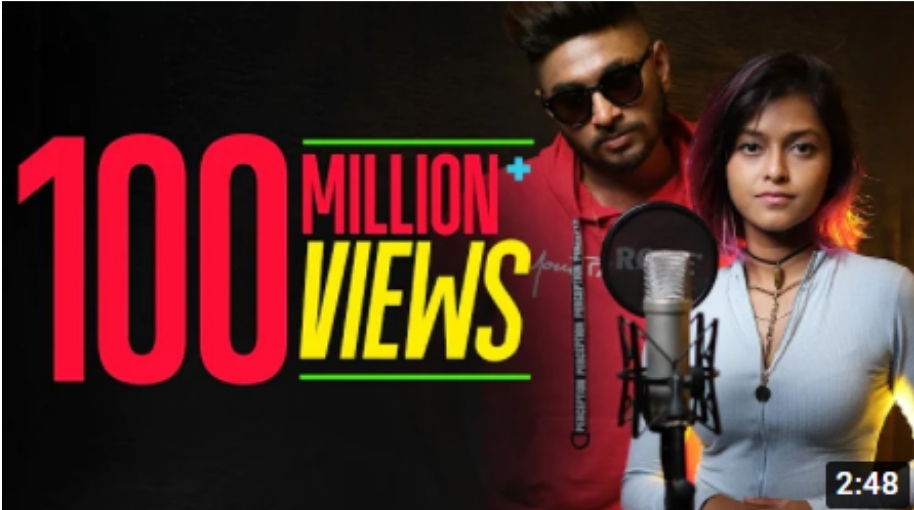 Yohani De Silva's cover of Menika Mage Hithe has gone viral, putting little known Sri Lanka on the map among pop music fans around the globe. Bollywood celebrities including Amitabh Bachchan, Madhuri Dixit and Priyanka Chopra are all praise for the song. Famous American street violinist of Ukrainian origin Karolina Protsenko, was spotted playing its tunes to a crowd on a Californian street in the United States. Covers of the song are being made in various languages with segments in Sinhala and Tamil. Is Sri Lanka making the most of this Cultural Diplomacy hit?
This global eruption of Menike Mage Hithe gives rise to a novel discourse in Sri Lanka on the role cultural diplomacy can play in revealing the soul of a nation to the global community. A cleverly managed cultural diplomatic mission has the potential of reaching unimaginable corners of the world and penetrating political and cultural borders.
In brief, Cultural diplomacy can be defined as "the exchange of ideas, information, art and other aspects of culture among nations and their peoples in order to foster mutual understanding" (Cummings 2003, p. 1).
The most influential and powerful cultural diplomatic mission recorded in Sri Lankan history is the mission of the Buddhist Monk Mihindu Thero during the reign of King Devanam Piyatissa. Indian emperor Ashoka the Great sent his son Mihindu Thero and his team to Sri Lanka to introduce Buddhism to the island. The purpose of this mission was not merely to spread Buddhism: it was to establish a new political, economic and cultural system. The famous dialogue between Mihindu Thero and King Tissa during their first meeting in Mihintale set the platform for the establishment of a new ideology based on Buddha's teachings. It was a game changing mission and paved way also for a new political and economic order in the country. Mihindu Thero's mission was 'diplomatic', different from how Christianity was brought to Sri Lanka as result of invasions; first by the Portuguese, then by the Dutch and the British.
The world renowned Chilean poet, activist and Nobel Prize laureate, Pablo Neruda, served as the honorary consul at the Chilean Embassy in Colombo from 1929 to 1931. At the time, it was common practice in Chile (and in most of the countries in the world) to identify literary and artistic talents and appoint them as diplomats, giving them an opportunity to experience different cultures of the world. He was first appointed to Burma (now Myanmar) and transferred, upon his request, to Colombo. He was just 25 years old when he arrived here. Lionel Wendt, George Keyt were his close companions during his stay.
The famous "Memoirs" written by Neruda in the late 60s and published just after his mysterious death, dedicated a chapter "Luminous Solitude" to describe his self-imposed solitary life in Ceylon, made it known to the literary world and was one of the biggest cultural diplomacy gifts from a foreigner to Sri Lanka.
Art and artists are major tools in cultural diplomacy. This year, the world famous Korean Pop (K-Pop) band BTS addressed the UN General Assembly on Sustainable Development Goals (SDG). The UN's official YouTube channel, normally viewed by policymakers and politicians, was flooded with nearly a million viewers to watch the band's speech live. Why? Because the band's members encouraged their generation to get Covid-19 vaccines with 980,000 viewers tuned-in which also had a trickle effect beyond YouTube as excerpts of BTS' speech were amplified across other platforms.
Using BTS as ambassadors to promote SDGs can prove particularly effective in swiftly reaching mass audiences worldwide. Adidas has already set a goal not to include any virgin plastics in their products by 2030.
In an era where the spread of ideas, values and information is dominated by social media, the size and strength of cultural groups are key factors in influencing their power over regions.
The objective of cultural diplomacy is for people of one country to develop an understanding of another nation's social and cultural fabric. Yes, cultural diplomacy entails economic and political goals, but in the grand scheme of diplomacy, every sector has a role to play.
Nelson Mandela, after being elected as South Africa's president marking the end of Apartheid, used the opportunity of the Rugby World Cup (1995) held in the African nation to promote reconciliation among the native Blacks and the oppressive Whites. Although this qualifies as sports diplomacy – tad different from cultural diplomacy, South Africa's Springbok won the world cup beating New Zealand's powerful All Blacks, in a fully packed Johannesburg stadium. Jubilant South Africans, black and white, celebrated together on streets showing the world that the "Rainbow Nation" was in the making. Mandela invited the developed world to invest in South Africa, stating that the 'dark era of apartheid was over' and called the world to join hands with new South Africa in its efforts to achieve economic development.
The Indian Premier League (IPL) combines both sport and culture by bringing in Indian actors and dancers as showstoppers of IPL openings and finales which has cemented India's global standing in this sphere. Sri Lanka too has many an opportunity to do the same even at a smaller scale. Has Sri Lanka ever tried using cultural diplomacy, in arts, sports, or to resolve conflicts, promote reconciliation or build the international image of the country?
In the field of sports, Sri Lanka has produced world-class personalities such as Muttiah Muralitharan, Susanthika Jayasinghe and Kumar Sangakkara, who could have been used as cultural diplomats in the effort of healing the wounded hearts during the decades-long war. Perhaps a strong message of unity delivered to the masses through them could have rebuilt the damaged international image of the country. Unfortunately, successive governments during and after the war, have not shown a genuine intention to rebuild the broken bonds between different ethnic groups. They have not used the power of cultural diplomacy to its full potential, to bring Sri Lanka into the new world. Internationally, Sri Lanka's image as a nation of great hospitality has already been tarnished.
The US ambassador to Sri Lanka, Alaina Teplitz shared the video of Karolina Protsenko playing Menike Mage Hithe on Twitter and said the song is a testament that music is a universal language. The India High Commission in Sri Lanka left no stone unturned in amplifying Yohani's rise to global stardom and her interviews with TV channel NDTV.
Yohani's rise as a shining star in pop-culture can be used as the foundation for a new dialogue to revitalize Sri Lanka's cultural diplomacy. Using that mileage to strengthen Sri Lanka's international image will need more than just a dialogue. A policy, budgets and an unconditional will to promote Sri Lankan artistry could be the mix needed to make the most down the country's road to cultural diplomacy
(The writer is a multiple international award winning director of movies and drama with a degree in Mathematics from the University of Colombo and an MSc in Development Economics from the University of Warwick.)
***************
Disclaimer – Factum is a Sri Lanka based think-tank providing international relations analysis and public diplomacy consultancies in Sri Lanka and Asia. Visit – www.Factum.LK