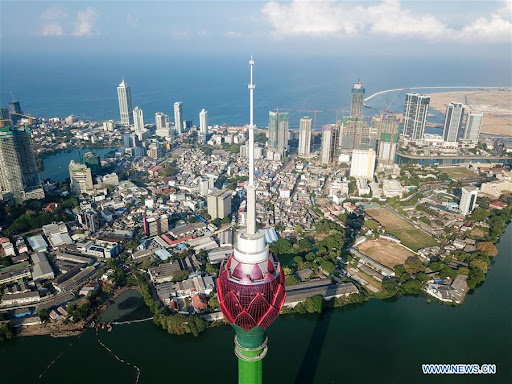 The Cabinet has approved the acquisition of a 04-acre land by the Sri Lanka Telecommunication Regulatory Commission (TRCSL) for the Lotus Tower Project Complex in Colombo.
The Government said the construction activities of the Lotus Tower Project are towards their end while the TRCSL is planning the commercialization and monitoring activities.
It has been recognized that further development activities, such as the construction of a modern water park near Lake Berre in the proximity of the tower in order to attract local and foreign tourists, installation of food stalls, construction of offices, accommodation and infrastructure facilities for the staff expected to be engaged in the service of the tower, further extension of the existing car park, etc, closer to the tower, have to be carried out for the convenience of the staff involved in the operational activities of the tower.
Accordingly, the proposal tabled by the President as the Minister of Technology to transfer the land of nearly 4 acres in the proximity of the tower project to the TRCSL has been approved by the Cabinet of Ministers.
The land which belongs to the Urban Development Authority will be transferred to the Sri Lanka Telecommunication Regulatory Commission for this purpose. (NewsWire)