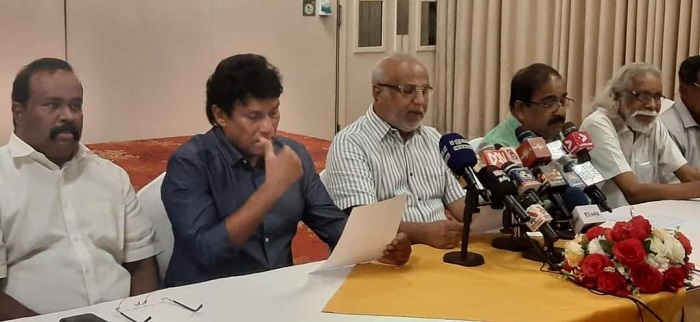 Representatives of Tamil and Muslim political parties in the North and East convened in Jaffna yesterday. 
During the meeting, the political parties had decided to enlist other parties including Southern progressive forces. 
They also put forth the following four key demands:
Implement the 13th Amendment in full and conduct Provincial Council elections. 

Dismiss the Venerable Galagoda Aththe Gnanasara Thero headed Presidential Task Force.

Remove the Prevention of Terrorism Act (PTA) and release political prisoners

Stop land grabs in the North and East.
The meeting was held with the participation of Rauf Hakeem of the Sri Lanka Muslim Congress (SLMC), Mano Ganesan of the Tamil Progressive Alliance (TPA), Selvam Adaikalanathan of the Tamil Eelam Liberation Organization (TELO), Siddharthan of the Democratic People's Liberation Front (DPLF), Suresh Premachandran of the Eelam People's Revolutionary Liberation Front (EPRLF), Srikanthan of the Tamil National People's Front (TNPF), and Prof. Sivapalan representing the Thamizh Makkal Tesiya Kootani ( TMTK) headed by former Chief Justice C. V. Wigneswaran. (NewsWire)