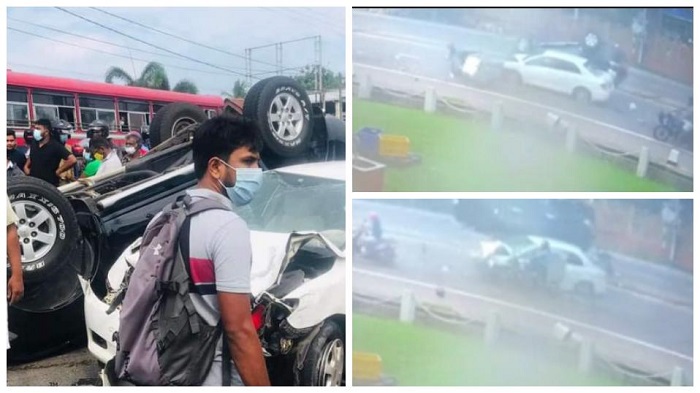 A 17-year-old student who had sustained serious injuries in the accident that had occurred in Welisara on the 4th of November has succumbed to his injuries while receiving treatment at the Intensive Care Unit of the Colombo National Hospital. 
The deceased has been identified as a 17-year-old boy from Ratnapura, who was preparing for the GCE Advanced Level Examinations to be held this year. 
A 16-year-old boy who had driven a luxury SUV had caused the accident, crashing into multiple vehicles close to the Mahabage cemetery in Welisara. 
The victim had been struck by the vehicle while travelling on a motorcycle with another individual at the time of the accident and had been hospitalised with serious injuries. 
The 52-year-old rider of the motorcycle, who is a relative of the student, had died on the spot. He has been identified as a former Army soldier. 
The 16-year-old driver of the vehicle and his father, who were arrested over the accident, have been remanded till 19th November after being produced before the Wattala Magistrate's Court. 
The son of a jewellery businessman from the Mahabage area is reported to have driven the vehicle without a licence. 
The businessman who had arrived at the accident site had revealed that he had been unaware that the vehicle had been taken by his son until he was notified of the accident. (NewsWire)