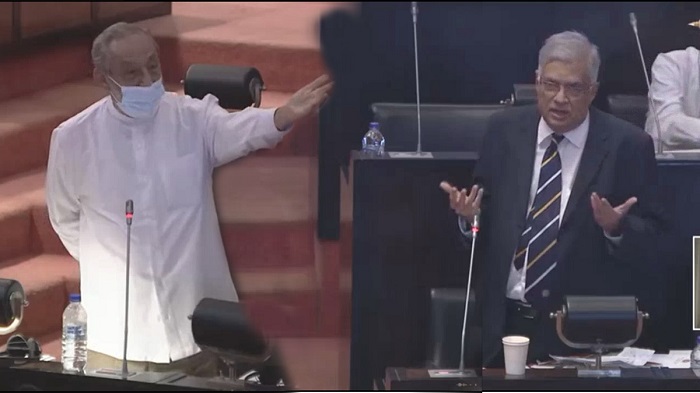 Sri Lanka must approach the International Monetary Fund (IMF) in order to resolve the current economic crisis, United National Party (UNP) MP Ranil Wickremesinghe informed Parliament today. 
Addressing the debate on the second reading of the Budget 2022 today, the MP urged the Government to reach out to the IMF, adding that he will not object to such a move. 
"Reach out to the IMF. I will not say do not go to the IMF. Once you seek their assistance they will state all the conditions. You will not lose employment opportunities through this. They will conduct an inquiry initially. One requirement. Here we have multiple issues here," he said.
However, objecting to Ranil's statement, Minister Vasudeva Nanayakkara said that even if the Government is destroyed they will not approach the IMF.
"Even if we die, we will not seek assistance from the IMF. This is the final thing I have to say. Even if this Government, our Government gets destroyed, we are not prepared to reach out to the IMF and destroy the lives of our people," he stated. (NewsWire)