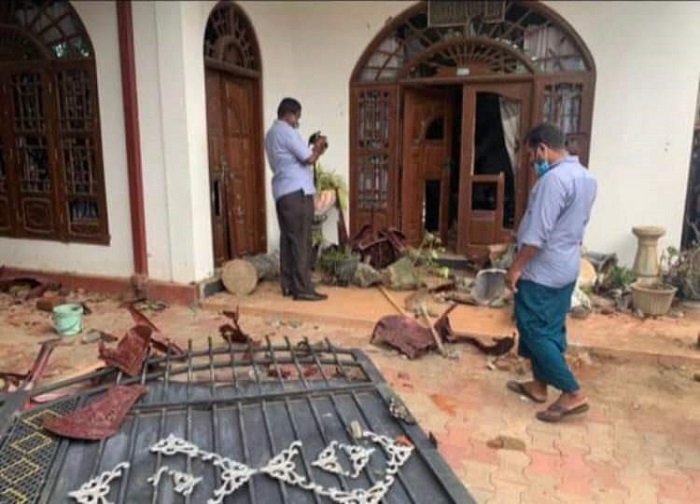 Sri Lanka Muslim Congress (SLMC) MP M.S. Thowfeek's house in Kinniya, Trincomalee has been attacked by the public following the ferry tragedy that had occurred in the area this morning.
Six people, including school children, were killed and 17 were hospitalized, while many are still missing after the ferry transporting passengers had capsized.
According to reports, the ferry service had been operated due to the renovation of the existing Kurinchankerny bridge, which has been ongoing for a long period.
A tense situation was also reported in Kinniya following the incident today, with the public clashing with the Police, while protesting against the incompetency of the authorities. 
The Sri Lanka Navy is engaged in a search and rescue mission to find the missing passengers who were onboard the ferry at the time of the incident. (NewsWire)