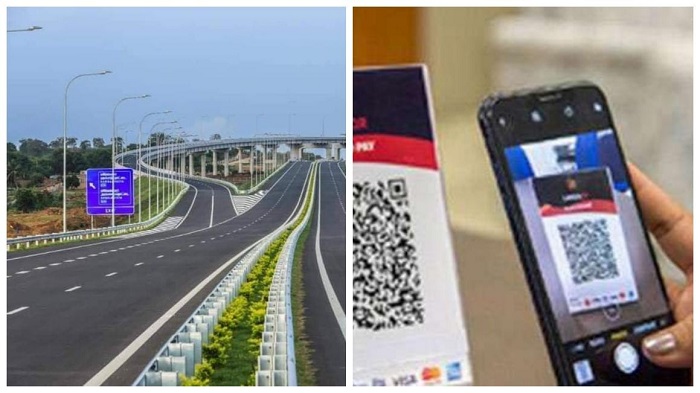 The Road Development Authority (RDA) will implement optional cashless toll payments on the highway networks by introducing the LANKAQR payment method, State Minister of Digital Technology Namal Rajapaksa announced today. 
Stating that the coronavirus pandemic has fast-tracked the world toward cashless transactions, he said the introduction of the LANKAQR payment method will be the first such step in Sri Lanka.
The Cabinet has granted approval to introduce the LANKAQR payment method at the expressways managed by the Road Development Authority (RDA) under the leadership of Minister of Highways Johnston Fernando.
The Government said it has joined hands with all the licensed financial institutions to introduce the use of the LANKAQR payment methodology with the objective of minimizing the use of physical monetary transactions within Sri Lanka. 
As one of its initiatives, it has been proposed to introduce the LANKAQR methodology for manual paying counters at the expressways managed by the RDA. 
The drivers utilizing the expressways will be able to pay the due amount within 8 – 10 seconds by scanning the QR code through the LANKAQR active mobile payment app of any bank at the paying gate by indicating the relevant amount of money on their mobile phone. 
Accordingly, the Cabinet of Ministers has granted approval for the proposal tabled by the Minister of Highways to implement the said payment methodology. (NewsWire)