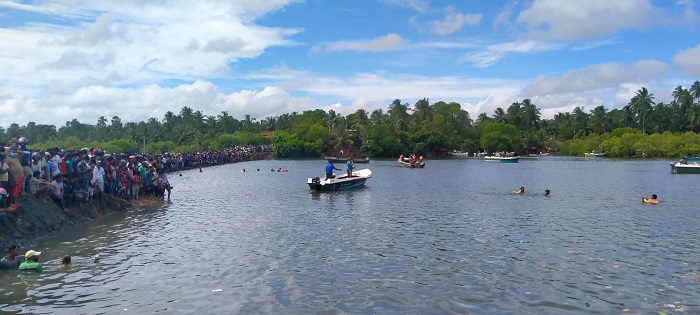 Today has been declared as a day of mourning in the Kinniya area in Trincomalee to commemorate the six people who had died in the recent ferry tragedy. 
According to reports, the area Civil Organization has decided to close all shops in the Kinniya Town, while requests have also been made from schools in the area to remain closed today. 
Six people, including four schoolchildren, had died in the tragedy, while 17 others have been hospitalized.
Three people, including the owner and two operators of the ferry who were arrested yesterday, have been remanded till the 08th of December.  
A man who had collected payments from people who had travelled on the ferry has also been arrested by the Kinniya Police last night. 
Meanwhile, the Sri Lanka Navy has decided to launch a boat service from today for the residents to cross the lagoon. 
The Navy said a boat that could safely transport 25 passengers will be operated daily.
They further said that the 25 seater boat will operate with 5 crew members, among which 2 are lifeguards. (NewsWire)