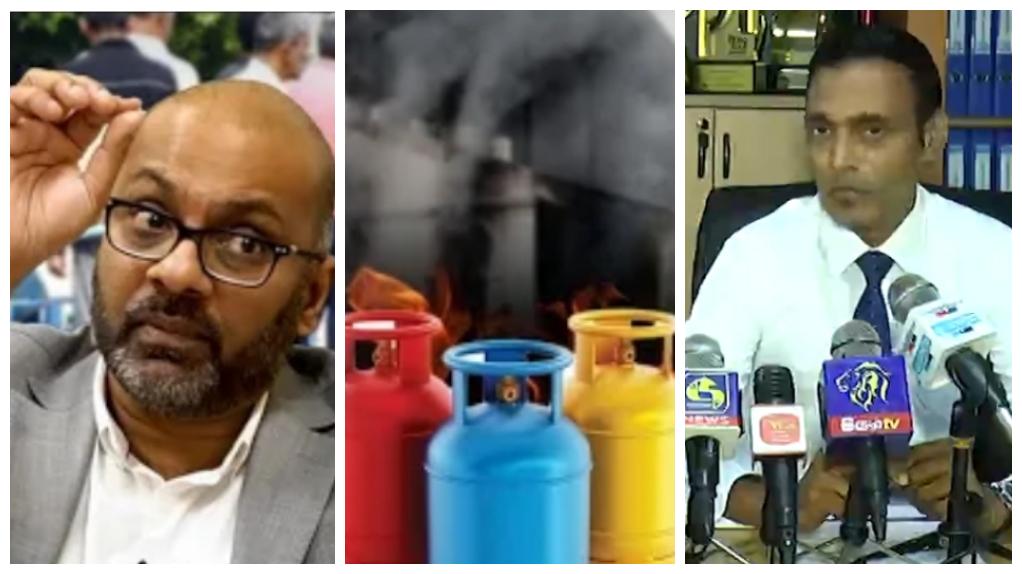 Litro Gas Lanka has denied that there is an issue with the quality of the recently manufactured gas cylinders that are being distributed to the public.
Following reports on several incidents of gas explosions recently, the former Executive Director of the Consumer Affairs Authority Thushan Gunawardena had questioned the quality of the gas cylinders, stating that its composition has been changed.
Gunawardena warned of leaky gas valves following a hazardous change in its butane-propane composition to increase profitability and collusion between Litro Gas and Laugfs Gas.
However, the Trade and Marketing Director of Litro Gas Lanka Janaka Pathiratne has denied such claims, stating that there is no problem with the quality of gas.
He further said that various reports and allegations circulating on social media at present in this regard are false and baseless, adding that they are being made to scare the public and cause inconvenience to the institution and the Government.
Stating that there are nearly 6 million domestic gas cylinders in the possession of the public, Janaka Pathiratne said all gas cylinders have been distributed in compliance with the national quality standards. (NewsWire)