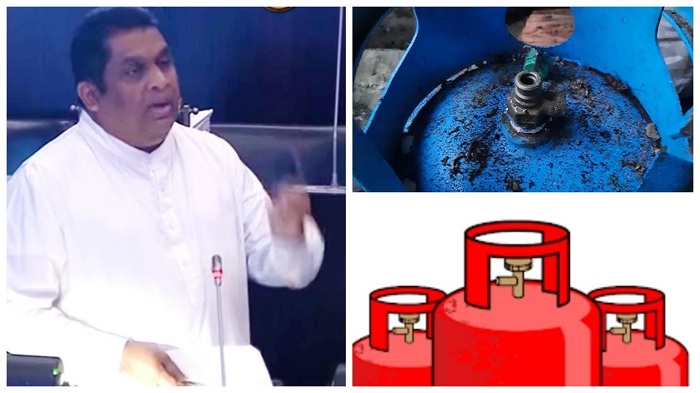 A total of 233 incidents of explosions, including those related to gas cylinders from Litro Gas Lanka and Laugfs Gas PLC have been reported in Sri Lanka in the last six years.
State Minister of Consumer Protection Lasantha Alagiyawanna informed Parliament today that the incidents have been reported from 1st January 2015 to date.
Accepting that currently there was an increase in explosions related to gas cylinders, he said that the experts are investigating the matter. 
The State Minister said the Consumer Affairs Authority has collected 12 samples of gas cylinders from the Ratnapura, Kurunegala, Gampaha, Galle, Kalutara, and Colombo areas to be investigated.
The samples have been sent to the Ceylon Petroleum Corporation to be tested and the reports will be handed over to experts at the Moratuwa University for advice. 
Based on the advice, instructions will be issued for the necessary measures to be taken in this regard, he added. 
State Minister Lasantha Alagiyawanna made a special statement in this regard in Parliament, prior to the commencement of the Parliament session scheduled for today. 
He further informed Parliament that they are unable to draw a final conclusion pertaining to the matter as of now. 
Stating that there were issues with the standard of gas cylinders from the beginning, the State Minister said he had requested the Sri Lanka Standards Institute to look into the matter and ensure the quality and standard of domestic cylinders. 
Vowing to take the utmost measures in this regard, State Minister Alagiyawanna added that he was prepared to accept the advice of experts to resolve the issue. (NewsWire)