Factum Perspective – Will Pakistan-Sri Lanka ties survive Sialkot killing?
By Kamran Rehmat
Islamabad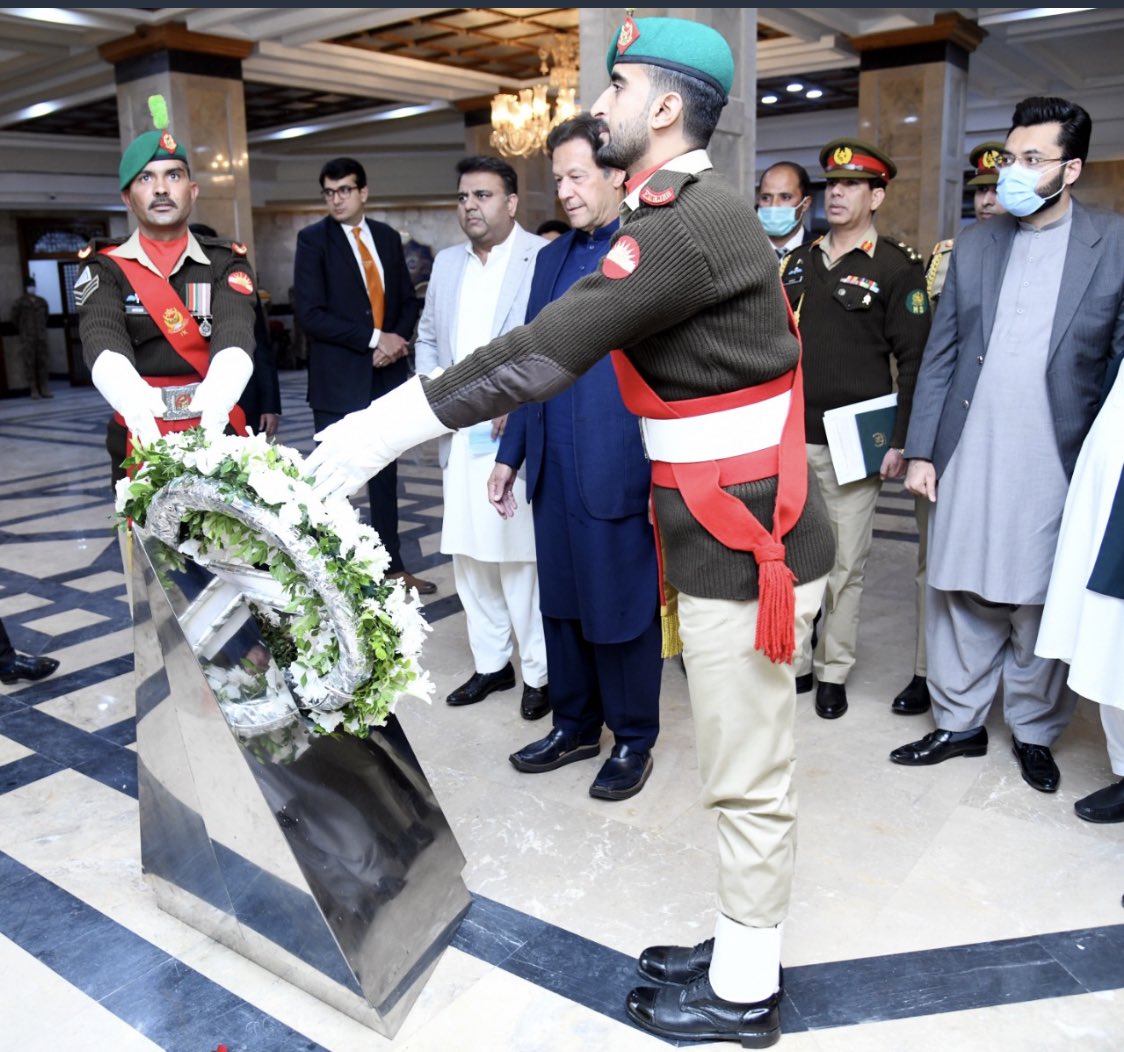 The ghastly lynching of Priyantha Kumara, a Sri Lankan manager at the Rajco textile factory in Silakot, which reportedly supplied the kits for the Pakistan cricket team at the recently concluded T20 World Cup, sent tremors across Sri Lanka and Pakistan. President Gotabaya Rajapaksa and Prime Minister Imran Khan have made careful commitments over justice in the killing. Is the all-weather Pakistan-Sri Lanka friendship still intact?
President Rajapaksa and Prime Minister Mahinda Rajapaksa both tweeted their shock and have urged justice and expressed confidence in Prime Minister Imran Khan's prompt call to the Sri Lankan president, who was visiting the UAE at the time, in which he assured prosecution of the accused "to full severity of the law" and termed it a "day of shame for Pakistan". Pakistan Army Chief General Qamar Javed Bajwa has also publicly assured institutional support to meet the legal requirements in an unmissable hint at dealing with the often predictable fallout of cases involving blasphemy.
The Punjab Police has arrested more than 130 suspects and presented the prime accused before an anti-terrorist court headed by a female judge, Natasha Naseem, who has handed the 26 main suspects in police custody for 15 days before being before the court again.
Many Pakistanis from all walks of life have expressing public apologies to Sri Lanka on social media and have taken to the streets making demands for punishment as many Sri Lankans have.
AGAINST THE TIDE
Will a bilateral relationship that has stood the test of times survive the development post-killing.
The earliest signs suggest it may. Pakistanis have been struck by the incredible patience of the Sri Lankan leadership and people and have rested their faith in Prime Minister Imran Khan's assurances that justice will be done.
On December 6, Vice Admiral Mohan Wijewickrama, Sri Lankan High Commissioner to Pakistan, expressed satisfaction with Pakistan's response. "The incident won't affect friendly ties between the two countries," he said while condemning the killing and emphasising it would not be tolerated.
"We are very sure that the incident itself was not targeting our country, our religion, or our race. It was an incident in isolation," he added, noting that a large number of suspects had already been arrested and legal action against them was imminent.
TERMS OF ENDURANCE
Two resilient pillars define the special Pakistan-Sri Lanka relationship: longstanding experience of dealing with terrorism and cricket. The latter may not be a di rigueur diplomacy tool but in both realms, the two countries have dealt against significant odds. Pakistan has had to deal with terrorism and extremism as a frontline state in the draining war-on-terror following the 9/11 attack on the New York twin towers.
Sri Lanka too has endured over three decades of a brutal civil war against the secessionist Liberation Tigers of Tamil Eelam (LTTE). Its guerilla warfare — run by an army of suicide bombers, including young boys and women, employing the signature suicide belt — had a telling effect on the island nation's peace and economic stability.
My first experience of organised chaos was in Colombo as a 10-year-old diplomat's son trying to fathom a curfew after riots broke out in the capital in 1983 with a pogrom of the Tamil minority, many of whom were caught up in the crossfire of someone else's war. It followed the killing of Sinhalese soldiers in Jaffna, the country's northern tip, and battleground for much of the ethnic warfare. Emotions ran high when the bodies were brought in for the funeral in Borella's Kanette General Cemetery next to our residence in Colombo-8.
Sri Lanka's current prime minister and then-president Mahinda Rajapaksa announced the end of the war in 2009 after Sri Lankan security forces claimed they had finally captured and killed LTTE founder Velupillai Prabhakaran.
Pakistan's role in the obtaining situation makes for interesting reading. But perhaps, the dénouement is even more compelling.
The internecine war saw the controversial intervention of Indian peacekeeping forces (IPKF) when these were signed up for duty by the governments of J.R. Jayewardene and Rajiv Gandhi in 1987 after much heartburn in Colombo over the role of its larger neighbour in allegedly aiding the LTTE.
The intervention was never favourably seen by a vast majority of Sri Lankans and over time, calls for an IPKF withdrawal took roots across the land.
The intervention was complex for many reasons: began initially, as a peacekeeping venture to disarm the rebels after Indian forces were accused of aiding the LTTE when Colombo claimed it was close to defeating the rebels. The development snowballed into active participation of IPKF in military operations which irked Colombo. The LTTE had received support from Tamil political parties and groups within India.
Unmoved, Gandhi refused to recall the troops even as both the sides to the conflict, including the LTTE wanting them out. However, after Gandhi lost the elections at home, his successor V.P. Singh pulled them back in 1990. The three-year IPKF 'peacekeeping' mission was estimated to have cost the lives of 5,000 Sri Lankans and 1,100 of their own.
TO THE FORE
In later years, at the peak of the civil war, New Delhi ignored Colombo's request for state-of-the-art weaponry to crush the rebellion. Islamabad answered this call unreservedly – as it had done in 1971 when it helped Prime Minister Sirimavo Bandaranaike overcome an armed rebellion from the Communist party Janatha Vimukthi Peramuna. This led to a beholden Sri Lanka providing Pakistan with logistical support for its navy as it went to war with India the same year.
In 2006, Islamabad sent Air-Vice Marshal Shehzad Chaudhry, who had prior experience of fighting insurgency at home, as high commissioner to Colombo. This was complemented with the posting of over a dozen and half Pakistan Air Force officers with expertise in air combat against the insurgency. Apart from the air power, Pakistan also provided cutting edge ground weapons and artillery. Such was the sweep of this collaboration that Sri Lankan forces were able to end the rebellion in less than three years!
As recently as last February, Pakistan offered Sri Lanka $50 million credit line for defence purchases as the two sides signed on agreements in multiple fields during Prime Minister Imran Khan's high profile visit to the island.
The reference to Khan of course, cannot go unnoticed since his first profession — cricket (where he became one of the world's foremost cricket captains and arguably, the greatest all-rounder of his era) — has proved to be the ultimate binding force between the two countries.
Khan, along with Zulfikar Ali Bhutto, Pakistan's first popularly elected prime minister, were household names in Sri Lanka, a foretaste of which I got during my time as a student in Colombo from 1978-84.
BHUTTO-BANDARANAIKE BOND
Prime Minister Sirimavo Bandaranaike was a close friend of Bhutto, who was treated almost reverentially, as the "Voice of the Third World". My father endured a horrid time after Bhutto was controversially executed on disputed charges of abetment to murder by a judiciary under the thumb of military dictator General Zia-ul-Haq in 1979. At the High Commission, he would receive calls from incensed Sri Lankans taking out their ire over Bhutto's fate.
April 4, 1979 is vividly attached in my memory: my brothers and I going to a stadium where Pakistan's national cricket team, including Imran Khan, was playing a friendly match. Around afternoon, suddenly, there was a pin drop silence as a newspaper special supplement with a banner headline in all caps — ALI BHUTTO HANGED — made its way into the stadium.
A few months down the road, General Zia sent gifts — crate of mangoes — for the ambassador to present Bandaranaike. My dad saw this as a red herring and advised the ambassador to pull an excuse with the Foreign Office back home against the adventure. However, his advice fell on deaf ears and the ambassador saw it fit to please his masters back home and "open a line of communication" with Banadaranaike. The gifts were dispatched in advance of his visit. No sooner had these made their way to her residence than the same were summarily returned with a terse note aimed at the military strongman, who had ignored her appeals for Zia to spare Bhutto's life.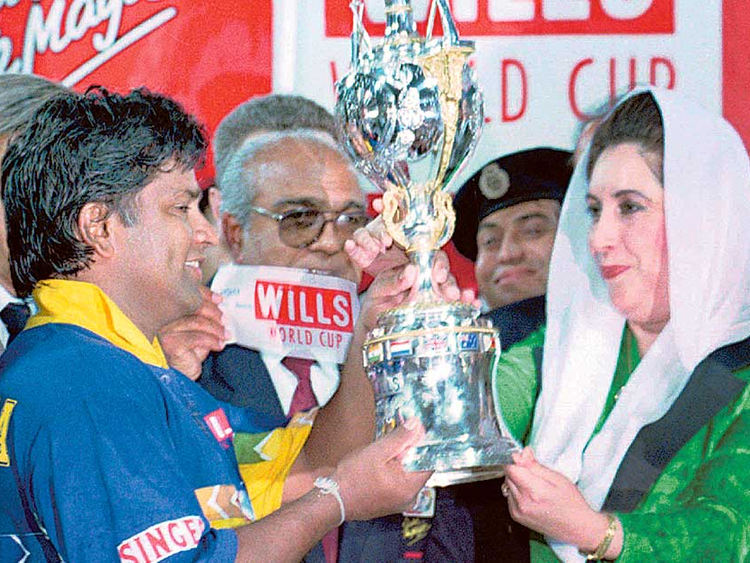 In cricket, Pakistan was the prime mover behind getting Sri Lanka full member Test status at the International Cricket Council. Air Marshal Noor Khan, the-then chairman of the Board of Control for Cricket in Pakistan, successfully pulled the Asian members to achieve the end. Beholden for this favour, the Sri Lankans have ever since stuck their necks out for Pakistan cricket (as have Pakistan).
When India began to isolate Pakistan internationally in the wake of Mumbai attacks which it blamed on terrorists operating at the behest of Pakistan – charges Islamabad denies – Sri Lanka defied tremendous pressure from it to tour Pakistan in 2009.
Unfortunately, thanks to the myopic political leadership of the time – both Bhutto's Pakistan People's Party and now self-exiled former prime minister Nawaz Sharif's Pakistan Muslim League-N were locked in a draining power struggle for Punjab. The region was the bastion of power in the Pakistani political matrix – the security went off the boil on that fateful March 9 day, leading to the attack on the visitors about which there already was a security advisory two months beforehand.
Had it not been for Meher Muhammad Khalil, the Pakistani driver of the Sri Lankan bus, who risked his life to save the team in a hail of bullets, Pakistan would probably have suffered graver consequences than they did in the intervening years. As relieved Sri Lankan cricketers returned home, a few of them surviving shrapnel wounds, the Sri Lankan government welcomed the driver to a hero's welcome in Colombo.
SILENT SUPPORT
In 2012, whilst interviewing Interior Minister Rehman Malik in the PPP government, I asked him about the probe into the attack on the Sri Lankan team. At first, he parried the question it was a 'sensitive' subject. When I insisted, he revealed that they did have leads but unfortunately, they couldn't go public with it. It emerged that the leads involving India had been provided by Sri Lanka itself. When I asked him why these were not being made public when India was hurting Pakistan cricket openly, he said Islamabad had to give in to Colombo's request to not do so out of a genuine fear that its cricket interests would be similarly damaged given India's hegemonic control of the game.
During the 1996 World Cup co-hosted by India, Pakistan and Sri Lanka, Australia (and West Indies) infamously pulled out of their fixtures in the island citing security issues. Pakistan, along with India, then travelled to Sri Lanka in a spirit of solidarity to play an exhibition game ahead of the World Cup.
In sheer poetic justice, Sri Lanka stormed into the finals where they demolished Australia in front of a capacity Pakistani crowd in Lahore lending unwavering support to their favourite South Asian nation. The trophy was a touch fittingly presented to captain Arjuna Ranatunga by Prime Minister Benazir Bhutto, the daughter of former premier Zulfikar Ali Bhutto.
When Prime Minister Imran Khan visited Sri Lanka in February, he was feted like a hero, with at least one dedicated function where a galaxy of former and current Sri Lankan greats were at hand to welcome him with a special documentary on his life and times played to a round of applause.
EYE-OPENER
But perhaps, nothing beats the symbolic manifestation of this relationship in how Sri Lanka Eye Donation Society has generously gifted Pakistanis 35,000 corneas since 1967 — at 40 per cent, easily the highest of the 82,300 corneas it has donated across in the world, according to Dr Niaz Brohi, the country's leading ophthalmologist.
It came into focus again following the tragedy in Sialkot. The outpouring of grief amongst outraged Pakistanis was visible in the social media when this was repeated in open apologies to Sri Lanka with introspective tones on how and why "we could not see this" in being an ungrateful host to Priyantha Kumara.
While Kumara's loss is irreparable, his memory would be best served if the ends of justice are duly met and the underlying fault lines with regard to extremism fully addressed.
To this end, it was heartening to see Prime Minister Imran Khan hold an unprecedented memorial reference at the PM Office for late Priyantha Kumara on Tuesday where he spoke passionately about his and the nation's heartbreak and announced compensation from traders in Sialkot as well as continuation of Kumara's monthly salary to his family "forever".
Calling the perpetrators "animals", Khan repeated his government's determination to apply the full extent of the law and go after all culprits who use religion to perpetrate these crimes and concluded by avowing that he would never allow such an incident to repeat "as long as I live".
(The writer is a senior Pakistani journalist with a print and electronic media background, having edited the country's leading newspapers. He is also a political analyst with abiding interest in cricket. He can be reached kaamyabi@gmail.com)
***************
Disclaimer – Factum is a Sri Lanka based think-tank providing international relations analysis and public diplomacy consultancies in Sri Lanka and Asia. Visit – www.Factum.LK