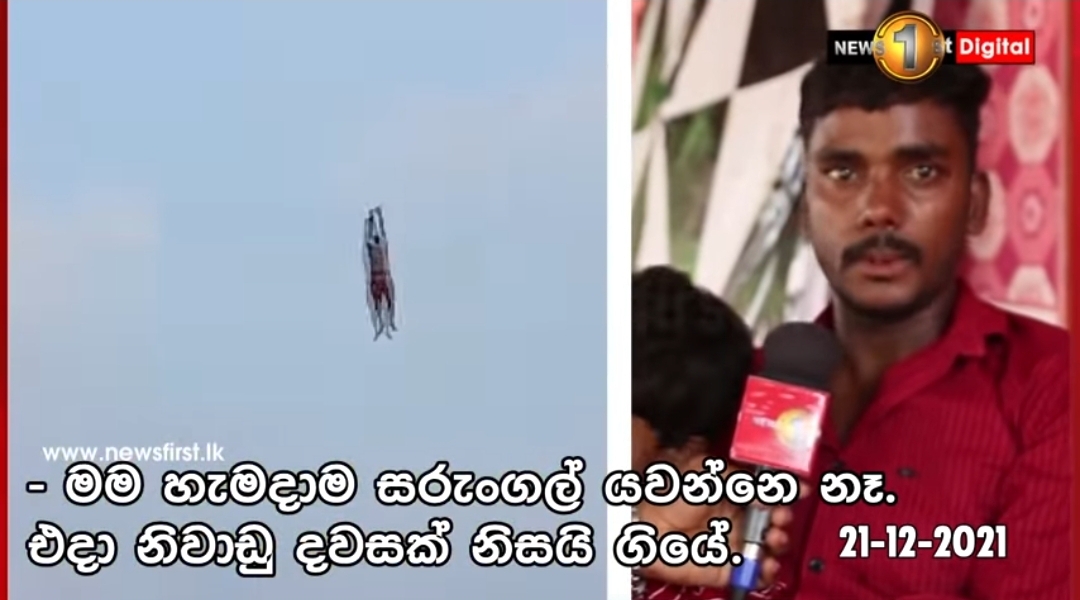 Nadarasa Manoharan, a father of one, has been identified as the youth who was swept away into the air by a kite in Jaffna recently.
The man is said to have faced the incident while flying a kite in the Puloli area in Point Pedro on Saturday (18).
Speaking to the media, Manoharan said he had been swept away by the kite as he had not realized that the people behind him had let go of the rope.
Manoharan added that he had not looked below after being lifted into the air and had only let go as his hands had become numb. (NewsWire)