Factum Perspectives: Pop, cricket and the role of culture in international politics
By Chamara Sumanapala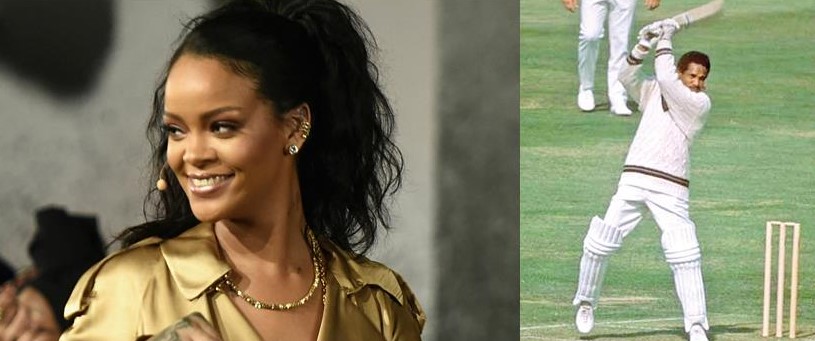 On November 30, 2021, the Caribbean island nation of Barbados became a republic, shedding its last constitutional ties to the British Crown. On that occasion, Barbados named a new national hero, Robyn Rihanna Fenty – the globally acclaimed pop star which created a wider debate on the criteria for a national hero.
For some, a national hero signifies a person who fought for the nation's independence in an armed struggle or in the political arena. Barbados also has national heroes of that nature. Bussa, a slave leader who led an unsuccessful uprising inspired at least partly by the Haitian Revolution, is among the eleven recognized national heroes of Barbados. However, Rihanna does not belong to that category. Therefore the recognition has created questions among some commentators. For example, according to one media report, social media users in Jamaica were divided regarding Rihanna although they generally supported Barbados becoming a republic.
Legal Basis
On what legal basis does Barbados recognize national heroes? The Order of National Heroes 1998-10 was passed in 1998 as an Act to provide for the conferment of the honour of National Hero and related matters. Accordingly, the Governor General conferred the honour of National Hero for suitable persons acting on the advice of the Prime Minister. After becoming a republic, the President will confer the honour following the advice of the Prime Minister. According to Section 8 of the Act, individuals who were born in Barbados could be considered for the honour and a person who was a citizen of Barbados at the time of his or her death could also be eligible for consideration. Even a person who is entitled to be a citizen of Barbados can be awarded the honour.
The Act carries a Schedule which mentions the criteria for eligibility to be recognized as a National Hero of Barbados.
"In determining the eligibility of a person referred to in section 8, the Prime Minister shall have regard to whether that person
(a) has given outstanding service to Barbados and [if his/her] contribution has altered the course of the history of Barbados;
(b) has given service to Barbados which has been exemplified by visionary and pioneering leadership, extraordinary achievement and the attainment of the highest excellence which has redounded to the honour of Barbados; or
(c) has, through his[/her] heroic exploits and sacrifice, contributed to the improvement of the economic and social conditions of Barbados and Barbadians generally".
Prime Minister Mia Amor Mottley emphasized that Rihanna was declared a National Hero according to Clause B of the Schedule.
PM Mottley described the other living National Hero of Barbados to prepare the stage for Rihanna's entrance. "Within one mile of this space from Bridgetown, there is a National Hero by the name of The Right Excellent Sir Garfield St. Alban Sobers. Born of humble origins, but capable of capturing the imagination of the world by being the greatest of all time in cricket…."
Then, she emphasized the parallels between Sorbers and Rihanna, perhaps to justify the government's decision. "We, too, have on the other side of Bridgetown, born less than one mile from here, to and literally, from humble origins, catching a ZR to Combermere School, but above all else, commanding the imagination of the world through the pursuit of excellence, with her creativity, her discipline, and above all else, her extraordinary commitment to the land of her birth…"
A hero or not?
Both Sobers and Rihanna have reached peak in their professions. For an island with a population less than a half of the city of Colombo, this is undoubtedly an achievement to be proud of. Sobers is considered by many to be the best all-rounder in world cricket history. Rihanna is currently the world's wealthiest female musician with an estimated wealth of US $ 1.7 billion – over one third of the annual GDP of Barbados. She has also contributed substantially to the welfare of the people of Barbados and overseas. She established the Clara Lionel Foundation almost a decade ago and it has been active in contributing to disaster relief and education.
Rihanna is a cultural icon and an Ambassador for Barbados. Of course, Barbados appointed her an Ambassador in 2018 but that is just a formal recognition of an obvious fact. As Ben Beaumont-Thomas pointed out in The Guardian, Rihnna "has never softened her Bajan accent, and her music, while tapping into pop, R&B and dance music, has remained rich with her Caribbean heritage." She has become an invaluable asset in cultural diplomacy for her tiny island nation and has once again shown that her vibrant culture can conquer the world.
Interestingly, Rihanna's elevation reignited a different kind of a debate in Jamaica, another important Caribbean state, if late Bob Marley should be conferred the National Hero status in their country. Marley was undoubtedly the pioneer of promoting Caribbean culture, reggae music and rastafarianism through his work. Becoming the first global superstar from Jamaica, he made his nation world famous more than a decade before athlete Usain Bolt was even born. Marley was never declared a National Hero. All seven Jamaican national heroes to date are anti-colonial fighters or politicians, none of them are known beyond its shores. As a cultural diplomat Marley rose above all of them like a colossus.
Nevertheless, the likes of Marley and Rihanna have shown the importance of cultural diplomacy and cultural relations for a small nation. Cultures which can transcend borders while keeping their identities intact will be embraced by many peoples in all corners of the earth. Marley and Rihanna experimented with mixing and finding new tastes while holding onto the core of their identities which made them effective cultural Ambassadors.
Dawn of a Republic
Becoming a republic does not make Barbados a more powerful nation overnight, nor does it make Britain any weaker. It's a symbolic gesture but one that is quite significant. It showed that Barbados was prepared to rise on its own. More importantly, it is a message to other Caribbean nations.
Jamaican parliamentarian Lisa Hanna epitomized this feeling when she wrote on Twitter: "our region felt the courage of change and the movement to a new beginning for the empowerment of individual identity with global purpose."
Perhaps this is the most significant aspect of the conferment of National Hero status for Rihanna. While it is nearly inarguable that Britain's days at the global helm are over, Barbados might be conveying a completely different message. It is their turn to conquer, and they conquer with music, culture and the love for life.
(The Writer is a journalist, writer, and presenter and has a Bachelor of Science from the University of Colombo. His research interest are history and international relations)
***************
Disclaimer – Factum is a Sri Lanka based think-tank providing international relations analysis and public diplomacy consultancies in Sri Lanka and Asia. Visit – www.Factum.LK