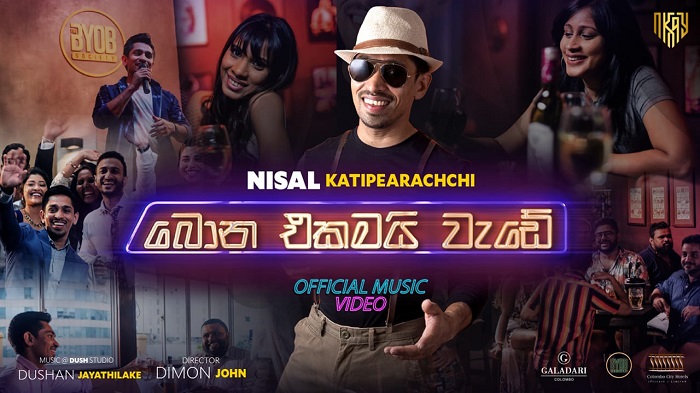 Singer Nisal Katipearachchi made a debut with his song "බොන එකමයි වැඩේ" in view of the festive season.
The song which highlights many occasions in life features content relatable to Sri Lankans. 
Nisal Katipearachchi is the nephew of famous Director, Lyricist, and Program Host late Mr.Sydney Chandrasekara.
The singer himself has produced, written, and sung the song, while he has revealed that Late singer Sunil Perera was his inspiration to enter the Baila genre. 
Speaking on his future, Nisal Katipearachchi has revealed that he has many more songs scheduled to be released this year. 
Among the songs yet to be released is a tribute song to Baila king, the Late Sunil Perera. (NewsWire)