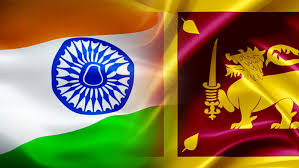 The Indian Government has vowed to support Sri Lanka during its current economic crisis.
India's Minister of External Affairs Dr. S. Jaishankar said he had greeted his Sri Lankan counterpart Professor G.L. Peiris for the new year.
In a Twitter message, Dr. S. Jaishankar said a reliable friend, India will support Sri Lanka in these difficult times.
He further said that the two Government officials had also agreed to remain in close touch.
Sri Lanka is currently grappling with an economic crisis and is looking to obtain financial assistance from India.
Indian Government sources have confirmed two financial aid packages from India amounting to $ 900 million will reach Sri Lanka this month.
They said the $ 400 million swap facility and the $ 500 million credit line for fuel would both reach Sri Lanka this month.
Meanwhile, Minister of Energy Udaya Gammanpila announced yesterday that agreements to develop the Trinco Oil Tank Farm were signed last evening (06).
"Signatories were Treasury Secretary (for Gvt of Sri Lanka), Land Commissioner General, CPC, LIOC & Trinco Petroleum Terminal Ltd 85 of 99 tanks will be under Sri Lankan control which was under Indian control," Minister Udaya Gammanpila tweeted. (NewsWire)