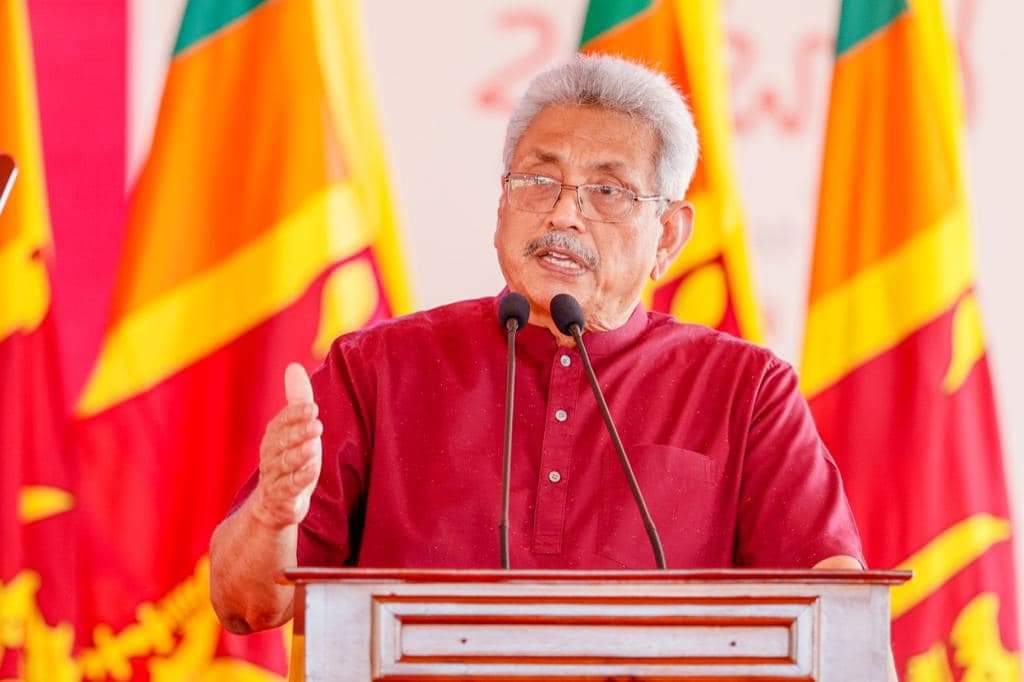 A single foreign loan has not been taken during my two year tenure, President Gotabaya Rajapaksa said today.
He said the loans that are currently outstanding are those that were taken by the previous Government.
President said that the Government has to pay US$ 6.3 billion for loans every year.
President Rajapaksa also emphasized the need for all Ministers and Members of Parliament to work together as a team for the progress of the country. It is a collective responsibility to manage setbacks as a team.
The President also stated that if a person only criticizes the shortcomings without helping to manage setbacks, it shows the inefficiency of that person.
The President reiterated that he was committed to fulfilling the pledged responsibilities over the next three years without thinking of the two years lost due to Covid-19.
Each MP has hopes for a cabinet ministerial post. However, the President said that he would not break his promise to the people by giving any ministerial post in addition to the 30 cabinet ministerial posts that can be given in accordance with the Constitution.
The President said that it was the duty of the MPs of the Opposition to assist in decisions taken on behalf of the people.
The officials should look for practical ways when making decisions. The President called on all members of the public service not to use circulars as excuses for not performing a task and to extend full support for the next
three years.
The President also stated that he would personally visit public institutions in the future to create a strong public service for the people and that the 'Gama Samaga Pilisandara' programme would be resumed and the aspirations of the people would be fulfilled soon.
He further said that he will visit all state institutions in every district under the programme.
"We have to fullfill our responsibilities towards our nation," he added. (NewsWire)