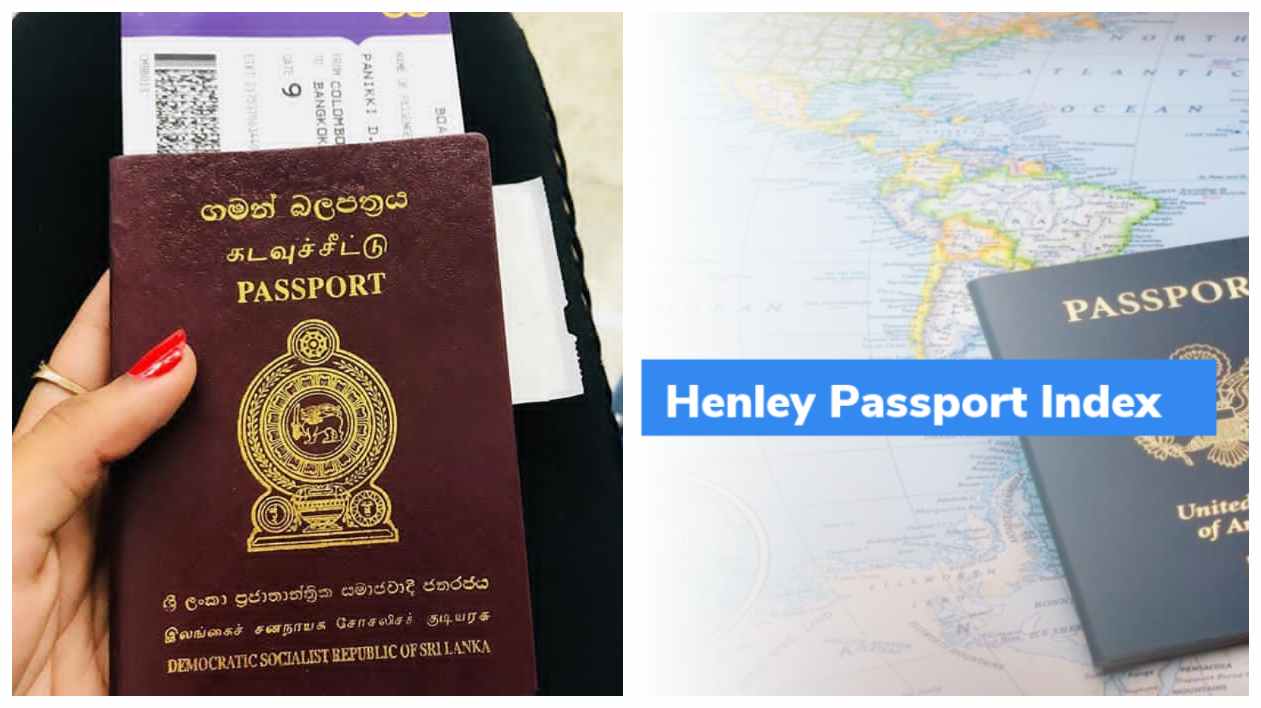 Sri Lanka has been ranked 102 in the Henley Passport Index for the first quarter of 2022 from 111 countries.
Sri Lanka has been placed alongside Lebanon and Sudan with access to 41 destinations each.
The index, based on exclusive data provided by the International Air Transport Association (IATA), monitors the world's most travel-friendly passports since 2006.
It says that increasing travel barriers that have been introduced over the course of the Covid pandemic have resulted in the widest global mobility gap in the index's 16-year history.
Following are the best passports to hold in 2022:
1. Japan, Singapore (192 destinations)
2. Germany, South Korea (190)
3. Finland, Italy, Luxembourg, Spain (189)
4. Austria, Denmark, France, Netherlands, Sweden (188)
5. Ireland, Portugal (187)
6. Belgium, New Zealand, Norway, Switzerland, United Kingdom, United States (186)
7. Australia, Canada, Czech Republic, Greece, Malta (185)
8. Poland, Hungary (183)
9. Lithuania, Slovakia (182)
10. Estonia, Latvia, Slovenia (181)
Following are the lowest ranked passports to hold in 2022
102. Sri Lanka, Lebanon, Sudan (41 destinations)
103. Bangladesh, Kosovo, Libya (40)
104. North Korea (39)
105. Nepal and Palestinian territories (37)
106. Somalia (34)
107. Yemen (33)
108. Pakistan (31)
109. Syria (29)
110. Iraq (28)
111. Afghanistan (26)
(NewsWire)