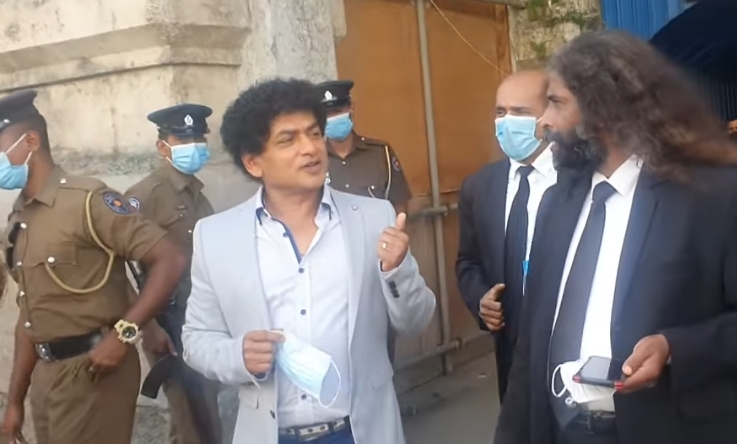 Social Media activist and Artist Sudhaththa Thilakasiri was questioned by the Criminal Investigations Department (CID) today.
Taking to the media after coming out from the CID premises, Sudattha said that he was questioned by the CID regarding a complaint received by a group claiming to be artists.
He said that the complaint against him had alleged him of creating content inciting violence against VIPs.
Sudhaththa Thilakasiri campaigned for President Gotabaya Rajapaksa in the 2019 presidential election but he has now turned as one of President Rajapaksa's main critics on social media. (NewsWire)