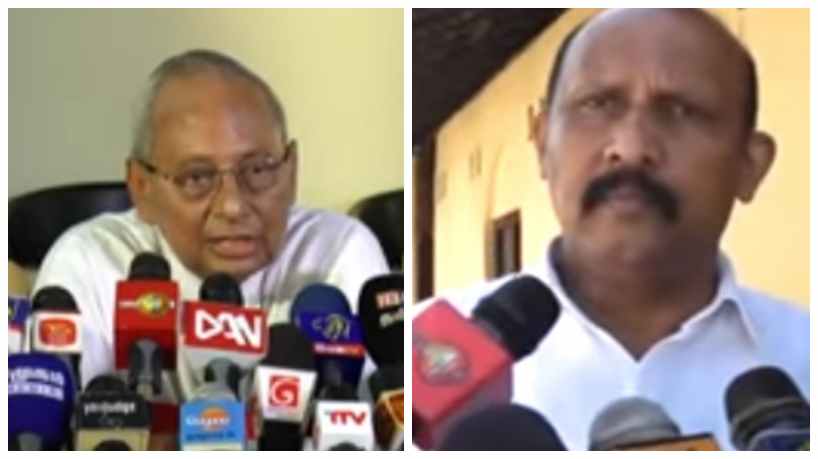 Defense Secretary Kamal Gunaratne says that it's unfair to criticize the police investigations even before 24 hours have passed after an incident had occurred as it can be a complex process.
He was responding to journalists regarding His eminence Malcolm Cardinal Ranjith's accusations of poor investigations by the police following a hand grenade recovered from a church in Borella.
"We have arrested the person who kept the hand grenade, following this there are several more arrests to be made and the police are continuing the investigations" he said.
"So I would like to tell the public that if the investigations can be concluded and all arrests can be made within few hours or 24 hours, it should be considered a miracle" he went on to say.
Responding to allegations by Archbishop of Colombo regarding the police not referring to CCTV footages from the morning, but only checked footages from the afternoon, the defense secretary said that the police officers and CID who are conducting investigations are capable of thinking further than his eminence the Cardinal in conducting the investigations.
"We should let the officers who know the law, who know about investigations and who have vast experience on the subject matter deal with this and wait for the outcome" he further added.
"He was not the one who gave the uniform to the Inspector General, so I don't know if he has the right to ask him to remove the uniform" He said responding to allegations by his eminence the Cardinal that IGP must remove his uniform and leave if unable to conduct proper investigations. (NewsWire)