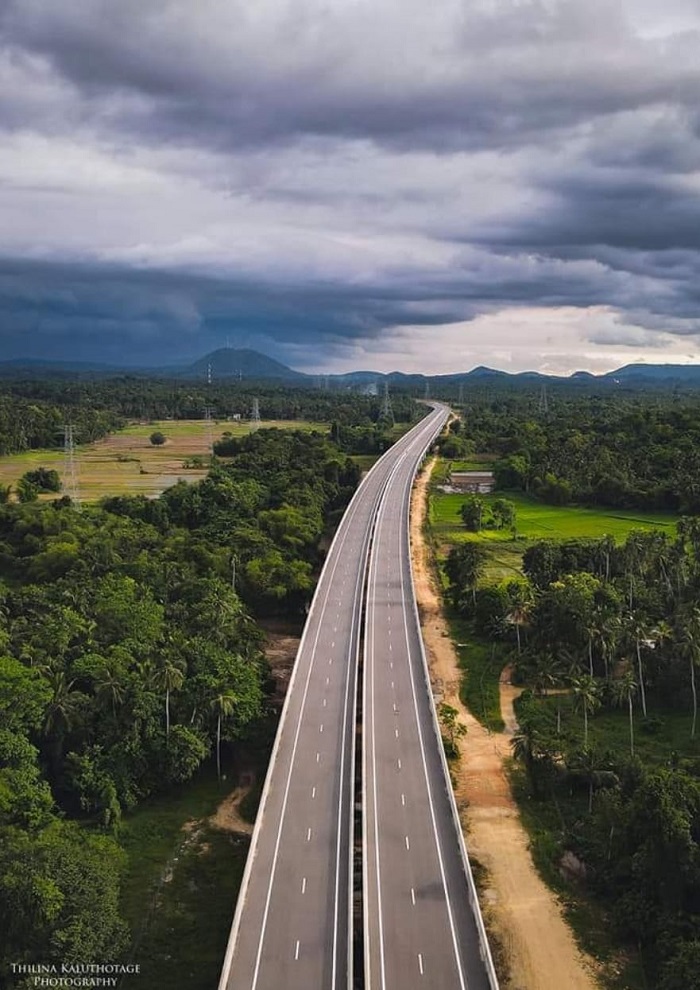 The construction of the third phase of the Central Expressway from Rambukkana to Galagedara has been awarded to Lanka Infrastructure Development Consortium (LIDC).
The 44-kilometer stretch from Rambukkana to Galagedara is to be constructed by the same local consortium that constructed the 2nd phase from Mirigama to Kurunegala.
The Central Expressway that connects the three main cities of Kandy, Dambulla, and Kurunegala consists of four lanes for quicker travelling to and from Colombo, Kurunegala, and other towns such as Mirigama, Nakalagamuwa, Dambokka, Yaggapitiya, etc.
The 41 Km stretch from Mirigama to Kurunegala was declared open by Prime Minister Mahinda Rajapaksa on 15th January 2022. 
Upon its successful construction, local consortium LIDC had bid for the third phase of the expressway from Rambukkana to Galagedara, with the Government awarding the contract to the company.
Issuing a statement, LIDC said it is a solid company comprising Access Engineering, Maga, Engineering, ICC, KDAW, and NEM Construction, which was formed with the specific objective of bidding for large-scale infrastructure projects which were otherwise carried out by international contractors. 
It further states that the LIDC represents Sri Lanka's top 5 expressway/highway contractors, that over the last three decades have delivered some of the most landmark projects in Sri Lanka.
The company added that it is known that LIDC has become the only successful, technically bidder for Section 3 of the Central Expressway Project from Rambukkana to Galagedera.
However, a controversy has arisen with the Chinese firm, Metallurgical Corporation (MCC), which is one of the other bidders for this project, raising concerns over the awarding of this project to the LIDC.
The Chinese firm has written a letter to President Gotabaya Rajapaksa claiming that they were the lowest bidders and their bid was not even opened before finalizing the tender to be given to the LIDC. 
Responding to the claims, LIDC in a statement points out that the bids of the two other bidders, China State Construction Engineering Corporation (CSCEC) and MCC International Incorporation (MCCI) have been disqualified on technical grounds therefore it is unreasonable to find fault with their company. 
"A press release and letter dated 10 February 2022, on a Metallurgical Corporation of China Ltd (MCC) letterhead (and signed by MCC) circulating in the media, purports to explain the various misdeeds in their bid in order to justify its qualification and validity. As LIDC has reliably come to understand, the project bid in question was made by MCCI, which is a subsidiary of MCC, its parent company. It has also come to light that in an attempt to qualify for this bid, the bidder had submitted financial details and specific experience of the parent company MCC, without the parent company being a legal part of MCCI's bid, thereby disqualifying MCCI's bid as per the bid conditions," their communique further added. (NewsWire)