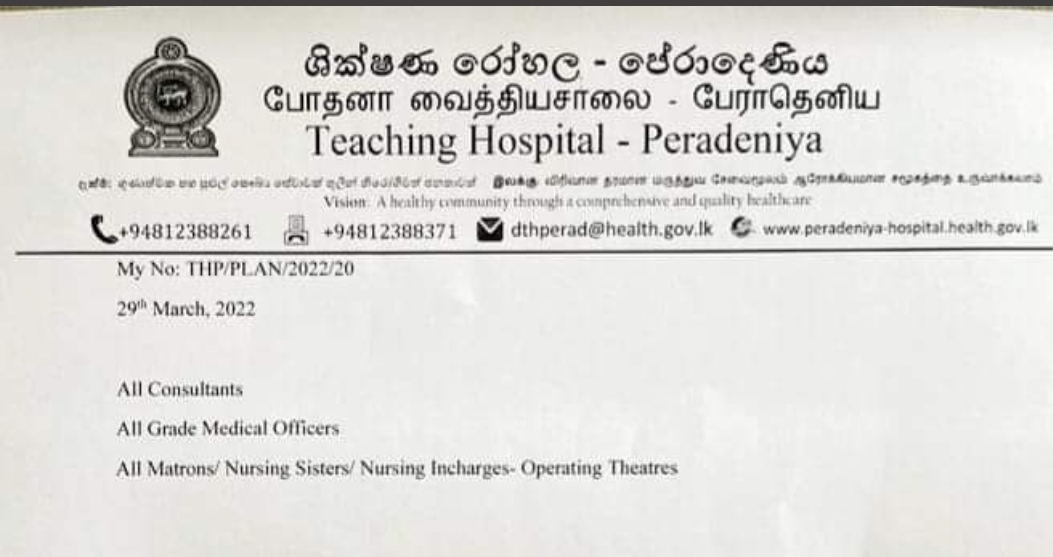 The Peradeniya Teaching Hospital has reversed its decision to suspend all scheduled surgeries.
Earlier, it was reported that all scheduled surgeries at the hospital have been suspended due to a shortage of several essential drugs and consumable items.
The Peradeniya Teaching Hospital added that only emergency surgeries are currently taking place.
However, the Hospital Director later announced that the decision has been reversed, stating that necessary measures have been taken to continue with the surgeries.
The Hospital Director said necessary arrangements have been made to ensure the provision of drugs and consumables by the medical supply division with immediate effect.
The move comes after visiting Indian Foreign Minister Dr. S. Jaishankar had Tweeted on the matter, offering Indian assistance to resolve the issues faced by the Peradeniya Teaching Hospital due to a shortage of medicines.
Dr. S. Jaishankar said he has advised the Indian High Commissioner to Sri Lanka Gopal Baglay to look into the matter.
"Disturbed to see this news. Am asking High Commissioner Baglay to contact and discuss how India can help," Dr. Jaishankar had Tweeted earlier today
Meanwhile, the Indian High Commissioner to Sri Lanka Gopal Baglay has reportedly contacted the Vice Chancellor and Dean of the Medical Faculty of the Peradeniya University over the shortage of medicines.
Gopal Baglay has requested to know the University's requirements for medicines to continue regular and scheduled surgeries. (NewsWire)