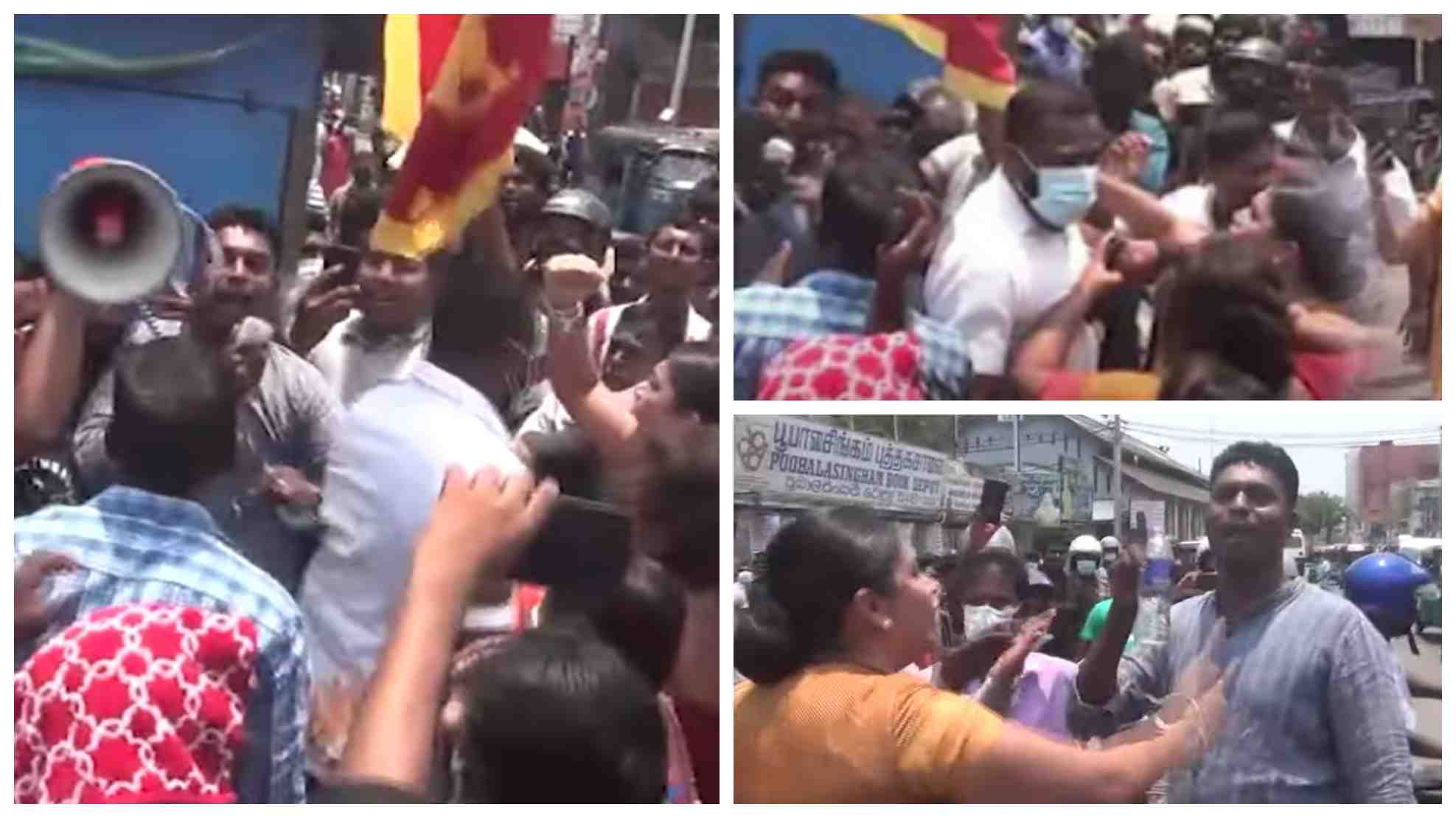 Samagi Jana Balawegaya member Hirunika Premachandra and political activist Arun Siddharth engaged in a brawl during a protest march in Jaffna today.
The Samagi Vanitha Balawegaya headed by Hirunika Premachandra staged the protest march against the economic crisis and hardships faced by the public in Sri Lanka.
A tense situation erupted after political activist Arun Siddharth confronted the protesting group.
A verbal confrontation broke out between Arun Siddharth, Hirunika Premachandra, and the protesters.
The confrontation led to scuffles between the protesters, the political activist, and those who had accompanied him.
The Samagi Vanitha Balawegaya headed by Hirunika Premachandra launched its protest march from Point Pedro in Jaffna today which is set to conclude at Dondra Point in the South. (NewsWire)